Dollar Rain As Speakership Aspirants 'Bribe' Reps-elect With Gifts, Accommodation, Others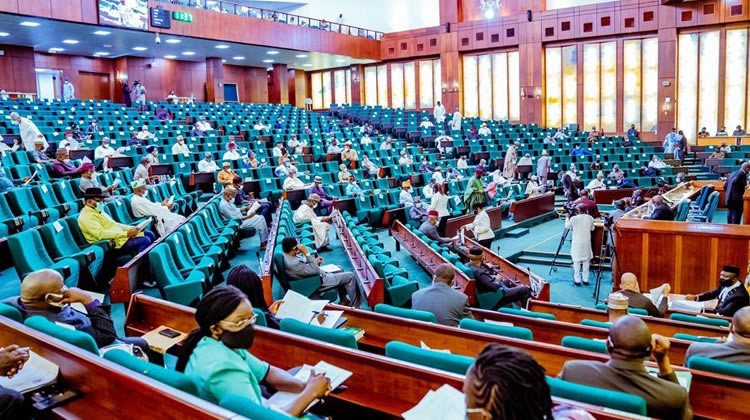 Reports have emerged claiming lawmakers jostling to succeed the Speaker of the House of Representatives, Femi Gbajabiamila, are reportedly bribing newly elected lawmakers to get their favour ahead of the June inauguration of the 10th National Assembly.
Aspirants jostling for the office of the Speaker in the 10th Assembly include the Deputy Speaker, Ahmed Wase; embattled Majority Leader, Alhassan Ado-Doguwa; Chairman of the House Committee on Navy, Yusuf Gagdi; Chairman, House Committee on Appropriations, Aliyu Betara; Chairman, House Committee on Science Research Institutes, Olaide Akinremi; and Chairman, House Committee on Media and Public Affairs, Benjamin Kalu.
Others are Chairman, House of Representatives Committee on Land Transport, Tajudeen Abbas; Chairman, House Committee on Emergency and Disaster Preparedness, Abdulraheem Olawuyi; Chairman, House Committee on Water Resources, Sada Soli; and Sani Jaji.
While the House of Representatives has 360 members, those returning in the next Assembly are said to be less than 90, making the new lawmakers attractive to those with ambition.
According to The PUNCH, aspirants for Speakership are doling out cash in foreign and local currencies to members-elect and various caucuses, while also providing accommodation for newly elected members of the parliament.
Speaking on the condition of anonymity, a lawmaker, who is campaigning for one of the top speakership aspirants, told PUNCH about the donations being made by the aspirants, a situation which he said was now becoming another competition among them.
The lawmaker said: "That is very true (gifts). They (aspirants) are meeting with the newly-elected members. In fact, they are the aspirants' main target because of their number. They are more than the returning members by far. All of us who are returning are not up to 90."
Naming the biggest spenders among the aspirants, the source disclosed that one of the contestants from the North-Central geopolitical zone gave the members-elect $200,000 (about N150m), while another aspirant from the North-West gave them N200m.
"What happened was that he (the lawmaker from the North-West) is challenging the one from the North-East. The first one went there before him and gave them $200,000, which was converted to about N150m. So, when he came after, he also announced N200m. They are about to bastardise the system," the lawmaker said.
When asked about accommodation, including at Transcorp Hilton, the lawmaker also confirmed that new members have been lodged in various hotels in Abuja.
"I am not aware of Transcorp, but I know that there are pockets of hotels here and there that they have booked for them. I know that almost all the aspirants have one hotel or the other that they have booked in different parts – all for the first-timers," the source said.