Yes Daddy Audio: Suing Peoples Gazette Will Be Your Worst Mistake – Sowore Tells Peter Obi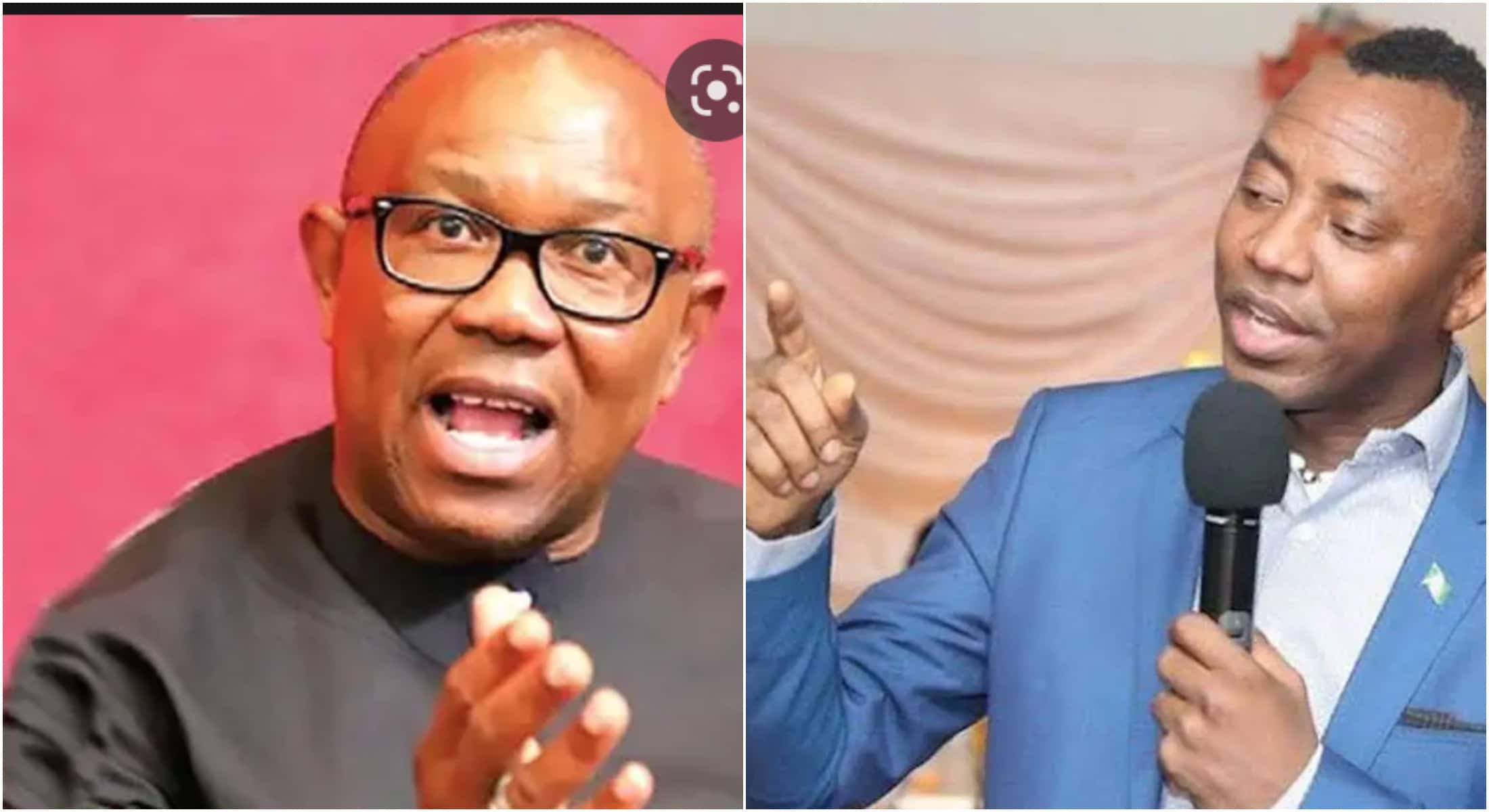 The presidential candidate of the African Action Congress (AAC) in the February 25th election, Omoyele Sowore, has predicted more woes for his counterpart in the Labour Party (LP), Peter Obi, should the latter insist on a lawsuit against Nigerian digital news platform, Peoples Gazette for leaking his alleged phone conversation with Bishop David Oyedepo.
Naija News reports that the leaked audio of an alleged phone conversation between Obi and the founder of the Living Faith Church had gone viral in the media in the last few days.
Reacting to the 'Yes Daddy' audio, which has attracted a barrage of reactions, Obi, in a long statement on Wednesday evening via his Twitter page, described the alleged leaked tape as fake and doctored.
Obi was alleged in the leaked audio to describe the 2023 presidential election as a religious war and urged Bishop Oyedepo to help him mobilize Christian votes.
However, Obi, in his response on Wednesday, denied the authenticity of the phone conversation and disclosed he had instructed his lawyers to take action against the news platform that first released the purported tape.
Sowore, however, has slammed the former Governor of Anambra State, saying his lawsuit threat against Peoples Gazette will be his worst mistake.
"The whole threat of a defamation/lawsuit by Peter Obi against @GazetteNGR will be his worst mistake, worse than his misadventures in politics and tomfoolery. A lawyer fresh out of Law School will make a mincemeat of the LYING MACHINE in court. I am standing with @GazetteNGR and hope they don't let any pressure make them capitulate. I know for sure @Peterobi won't sue nadir over his YES DADDY "Religious War" phone scandal. it is all huffing and puffing to scare @GazetteNGR," Sowore wrote on his Twitter page.