Tinubu: Atiku's Camp Revives Hope For Presidential Runoff Before May 29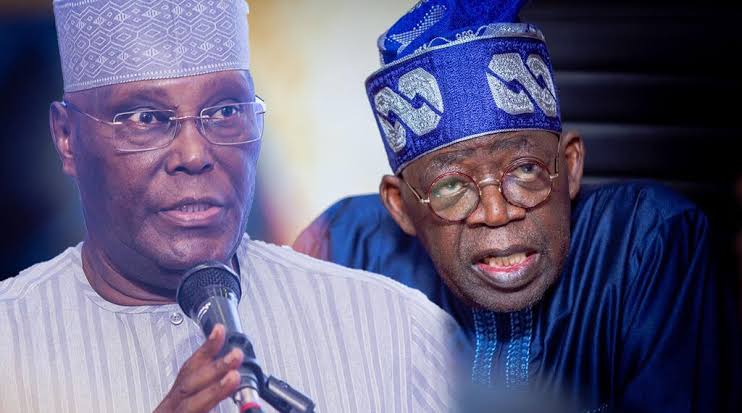 Atiku Abubakar's presidential campaign organization has expressed hope for a presidential election runoff despite the Independent National Electoral Commission (INEC) declaring the candidate of the All Progressives Congress (APC), Bola Tinubu, as the winner of the February 25th election.
Barring last minutes decisions, Tinubu will be sworn in on May 29, 2023, Naija News reports. However, the presidential spokesperson of the Peoples Democratic Party (PDP), Daniel Bwala, noted in a series of posts on his Twitter page on Friday morning that if the Presidential Election Tribunal can uphold that 25% votes in the Federal Capital Territory (FCT) is sacrosanct, then there is hope for a rerun.
Bwala said it becomes necessary that section 134 of the constitution is well interpreted before May 29, swearing-in for the interest of the public.
He tweeted: "I agree perfectly with the postulation of the legal luminary Olisa Agbakoba, SAN, who suggested that since section 134 of the constitution is purely a matter of law and interpretation, the Presidential Tribunal can decide that question before May 29.
"Because the facts are not disputed that Tinubu didn't get the 25 per cent of the votes in the FCT, hence a need to interpret whether the requirement for 25 per cent of the FCT is sacrosanct and if the court holds that the requirement is sacrosanct, then there will be no need to decide other issues in the petition which takes hearing to 180 days; they would simply order a runoff. It is as simple as ABC, and that can be decided before May 29.
"They said the court is not only the court of law but also the court of public policy, hence the need to act because it will be in the interest of public policy to address the tension in the country."