You Stood Firm And Ignored Your Personal Interest – Wike Discloses What El-Rufai Did During The Elections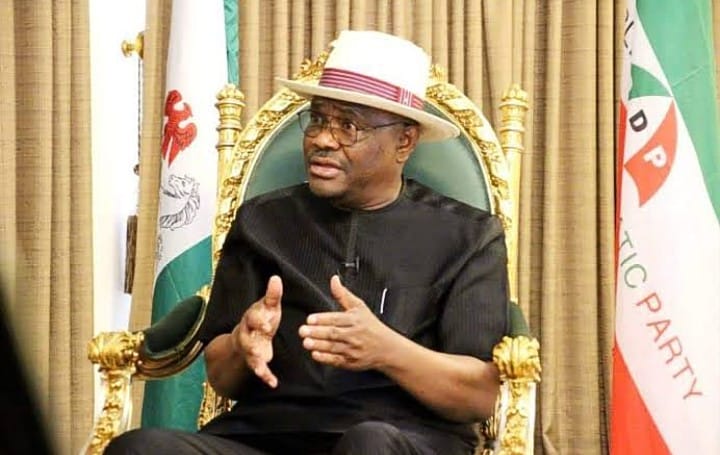 The Governor of Rivers State, Nyesom Wike has praised his counterpart in Kaduna State, Nasir El-Rufai for promoting unity in the country during the just concluded general elections.
Wike stated that El-Rufai shunned his personal interest and gave the well-being of the nation priority.
He also praised the northern APC governors adding that history will remember them for their good works.
The Rivers Governor stated this during the commissioning of a Link Road project in PortHarcout,
Wike described El-rufai as one who always speaks his mind boldly for the interest of Nigeria.
He said, "I want to use this opportunity to thank you and members of your team, particularly some governors from the north in the All Progressive Congress, APC, on behalf of the people of Rivers State."
"When it mattered most in this country, when Nigerians are talking about unity, how this country will be united and progressive, people like Elrufai came out and spoke boldly that for the unity of this country, the presidency having stayed in the North for the period of 8 years, should move to the south, you stood firm, you were not personal about it but all you were talking about is the interest and unity of Nigeria.
"I can assure you that history will be on your side tomorrow when it will be discussed with those who talked about the unity of Nigeria.
"You would have as well said, well, coming from one of the most populated zones in the country, This is my second term let me throw in and vie for the presidency but you said no let it move to the south."
Wike noted that the people of Rivers equally voted for the president of the south, as the results clearly showed.
"I want to use this opportunity to thank you, on behalf of the people of Rivers State. We too here supported the president of the South. I don't want to say who we voted for but the results show. (www.) I don't know who took first, second or third. But it important that the people of the state-supported southern presidency," he added.