Peter Obi Lied About His Conversation With Oyedepo – Sowore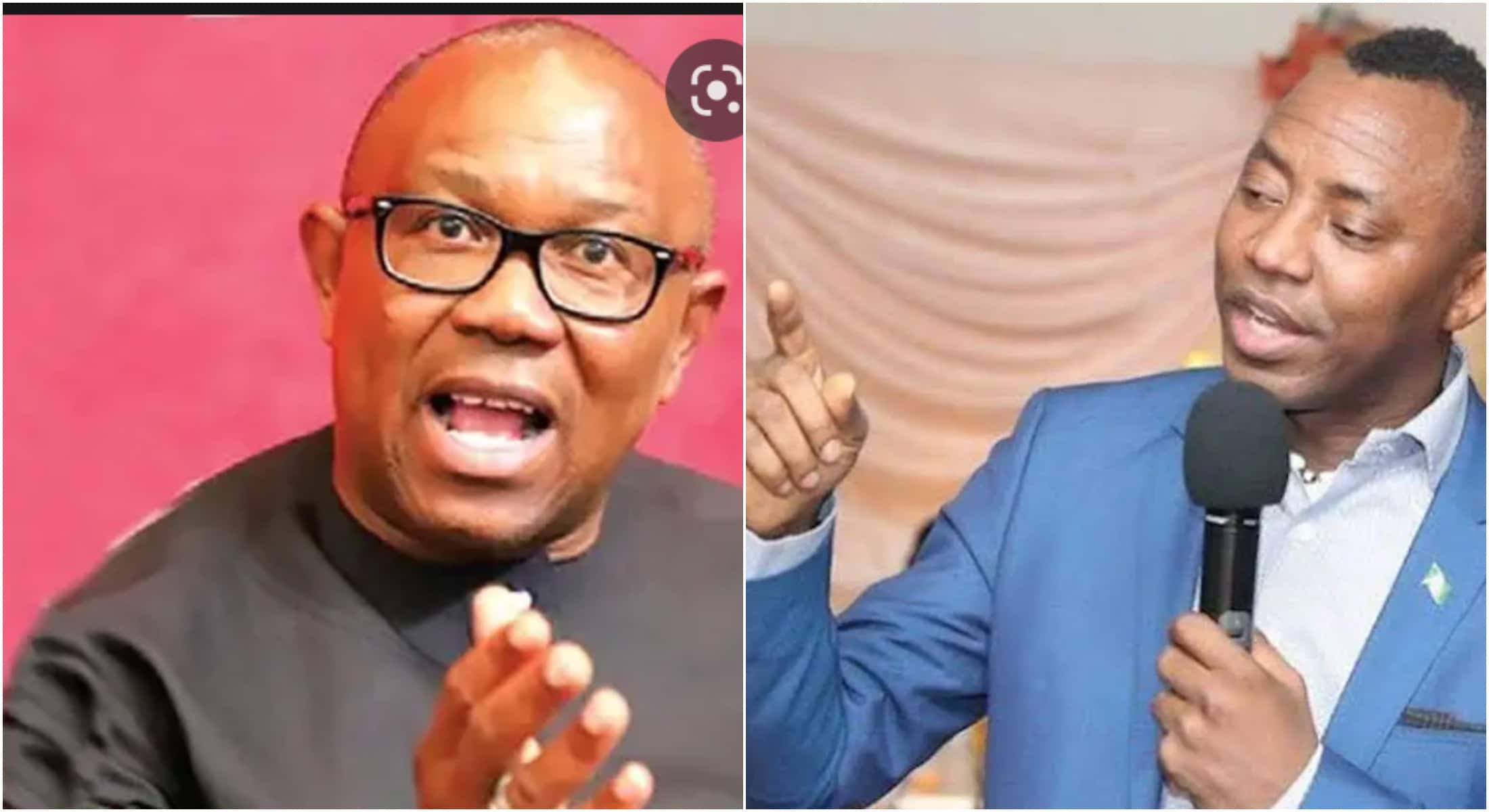 The presidential candidate of the African Action Congress (AAC) in the February 25 election, Omoyele Sowore, has accused his counterpart in the Labour Party (LP), Peter Obi, of lying about his phone conversation with the renowned pastor, Bishop David Oyedepo.
Naija News reports that a viral audio, which had caused controversy on social media, had alleged that Obi asked Bishop Oyedepo to mobilize support for him from the church.
The audio also claimed that the former Governor of Anambra stated that the 2023 presidential election was a "religious war" and asked Oyedepo to reach out to the Christians in the South West, Kwara, Kogi, and Niger states.
But in a statement on Wednesday via his verified Twitter page, Obi finally denied the conversation, stating that the audio call was fake and doctored, and claimed that there is pressure for him to leave the country.
"These have come and continued to manifest in different ways, such as the malicious accusation of the Minister of Information, Mr Lai Mohammed, the circulation of a fake doctored audio call, and a pressure on me to leave the country.
"Let me reiterate that the audio call being circulated is fake, and at no time throughout the campaign and now did I ever say, think, or even imply that the 2023 election is, or was a religious war," he said.
Reacting to the development in a tweet via his Twitter account on Wednesday, Sowore said the LP's presidential candidate lied about his phone call with Oyedepo after he had sought the pastor's extraordinary help.
He wrote: "How does a LIAR reply when he or she is told, "Liar, liar, pants on fire" they simply say, "I don't care, I don't care, I can buy another pair." @Peterobi just completely lied about his phone call to @BishopOyedepofdn who went on seeking extraordinary help even though his top aides including @UtomiPat have all fessed up. #Revolutionnow"