Fashola, Sanusi, El-Rufai, Others: Those That Will Make Tinubu's Cabinet Revealed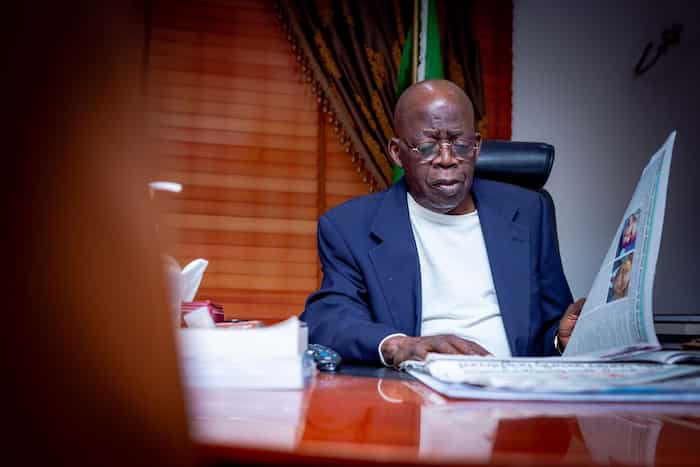 With the inauguration of a new administration over 50 days away, Nigeria's president-elect, Bola Tinubu, has reportedly begun shopping for competent individuals to form his cabinet.
Recall that in a statement after his victory at the February 25th presidential election, Tinubu had said religion, ethnicity, and other similar considerations would not determine appointments in his government.
In a statement he signed, the former Lagos State governor said: "In selecting my government, I shall not be weighed down by considerations extraneous to ability and performance. The day for political gamesmanship is long gone. I shall assemble competent men and women and young people from across Nigeria to build a safer, more prosperous, and just Nigeria."
Speaking to Leadership, sources revealed that Tinubu might appoint Nigerians who are not members of the governing All Progressives Congress (APC) but are talented, experienced, and capable.
According to the sources, those shortlisted and considered to make Tinubu's cabinet include:
Lamido Sanusi
It was learnt that a powerful lobby pushes for the return of the 14th Emir of Kano, Muhammad Sanusi II as governor of the Central Bank of Nigeria (CBN).
The depose Emir of Kano was CBN governor between 2009 and 2014.
It is almost certain Godwin Emefiele will exit the government with President Muhammadu Buhari on May 29. CBN insider hinted that he might even take a convenient "sick leave" abroad soon before Buhari's scheduled handover to avoid "embarrassment."
Femi Gbajabiamila
Speaker of the House of Representatives, Hon Femi Gbajabiamila, is strongly being touted as the chief of staff to the president-elect.
Governor Nasir El-Rufai
It was gathered that El-Rufai had been penciled to serve in Tinubu's cabinet as secretary to the government of the federation (SGF).
"You know that the office of the SGF is more or less the coordinating point for ministers in any federal cabinet. Tinubu believes that the Kaduna governor, who once served as minister, has the capacity to galvanize ministers to effectively implement government policies. This, coupled with his unalloyed loyalty to Tinubu, is the credentials giving him the qualities to become the next SGF. Don't forget the confrontational manner in which he engaged the Aso Rock cabal at the peak of the cash crunch occasioned by the Naira swap policy," one of the sources told this paper.
Dele Alake
Dele Alake, a commissioner for information and strategy to the then governor of Lagos, Tinubu, between 1999 and 2007, has remained with him as a media aide.
"For Alake, it is the parliamentary 'take a bow' and go, as the president-elect believes that there can't be a better choice than to replicate the feat of the campaign media team in his cabinet as government's mouthpiece," an impeccable source to Leadership.
George Akume
Former governor of Benue State and current minister of special duties and intergovernmental affairs, George Akume, has been tipped to take over from Sen Abdullahi Adamu as national chairman of the APC.
It was gathered that Akume, a political ally of Tinubu since 2011 when he joined the defunct Action Congress, one of the legacies that formed the APC, is seen as the man fit to take over from Adamu due to his vast knowledge of party politics.
Babatunde Fashola
Like Gbajabiamila, the former Lagos governor is also being considered for the office of the Chief of Staff to the president due to his vast experience, age, and strength of character.
A source said: "They see him as a key part of Tinubu's success story in Lagos, and it is believed that his wealth of experience at the federal level as minister will be of immense benefit to the incoming Tinubu administration."
Kayode Fayemi
The immediate past Governor of Ekiti State, Kayode Fayemi, will likely be picked as foreign affairs minister.
Fayemi, who has served as minister of Solid Minerals Development during President Muhammadu Buhari's first term, might secure the foreign affairs ministerial portfolio because of his extensive network with non-governmental organisations and his robust rapport with foreign organisations.
Dayo Adeyeye
The former minister of state for Works and former journalists is also being considered for a ministerial position in Tinubu's cabinet.
It is gathered that he might be penned for the minister of information and culture portfolio because of his journalism background and has served as spokesman of a political party in the past.
But he is also from Ekiti State like Fayemi, which makes the possibility of his emergence as a minister dicey.