2023 Election: FG Wrong For Accusing Peter Obi Of Treason – Falana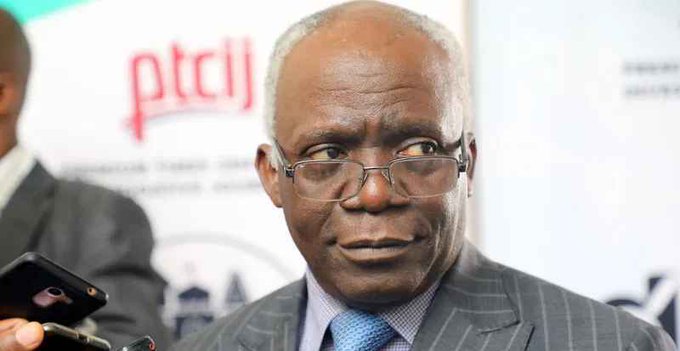 Foremost lawyer and human rights activist, Femi Falana (SAN) has said the Federal Government goofed by accusing the presidential candidate of the Labour Party (LP) in the just concluded election, Peter Obi, of treason.
Naija News reported that the Minister of Information and Culture, Lai Mohammed, had warned the LP flagbearer against inciting Nigerians to violence over the outcome of the presidential election.
In an interview with some foreign media organizations in Washington, United States on Tuesday, Mohammed said it is wrong for Obi to seek redress in court over the outcome of the presidential election and on the other hand, incite people to violence.
The minister said the statement by Obi's running mate, Datti Baba-Ahmed, that the President-elect, Bola Tinubu, should not be sworn in as president amounted to treason.
But in a chat with The Punch on Tuesday night, Falana said Baba-Ahmed was just expressing his personal opinion on the outcome of the presidential election.
The Senior Advocate of Nigeria added that it was not a treasonable act for one to express their personal opinion, adding that Baba-Ahmed had not levied war against the state.
Falana said Obi and Baba-Ahmed had approached the court to challenge the results of the presidential election in line with the provisions of the Constitution and the Electoral Act.
According to him, the law provides that the persons declared by INEC to have won the elections shall be sworn in pending the determination of the election petitions.
He explained that the law prescribes 180 days for hearing of election petitions and 60 days for appeals arising from the decisions of trial courts or tribunals.
Falana said: "All elected candidates including Labour Party elected members are going to be sworn in on May 29. Whoever says the inauguration will not hold is merely expressing his or her opinion. (/) It is not treason to express one's personal opinion.
"Treason occurs when any person levies war against the state in order to intimidate or overawe the President or the governor of a state. Any person found guilty of treason is liable to the punishment of death."