Reps Speakership: Wike And James Ibori Thwart PDP's Attempt To Join Forces With APC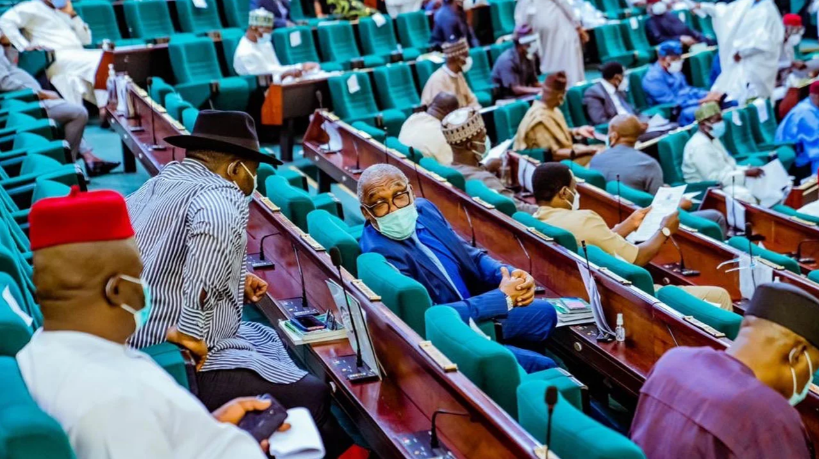 The Governor of Rivers State Nyesom Wike and former Governor James Ibori have reportedly thwarted plans by the Peoples Democratic Party (PDP) to mobilize its members and other minority parties to support a candidate of the All Progressives Congress (APC) for the House of Representatives Speakership.
Wike and Ibori have reportedly thrown their weight behind the incumbent Deputy Speaker, Ahmed Idris Wase.
This development is coming as a former Governor of Ogun state, Chief Olusegun Osoba also described the deputy speaker as his beloved son.
Wase got the endorsements during a trip to Lagos and Port Harcourt on Monday.
These developments came on the heel of alliance talks between the PDP's House of Representatives members and an aspirant for the speakership, Aliyu Betara, on one hand, as well as the PDP and other minority parties on the other hand.
According to Vanguard, Betara, after sensing that his party, the APC, might zone the position of speaker outside his region, the north east, began to have talks with leading lights of the PDP to add their numbers to his handful of supporters ahead of the contest.
However, some influential leaders of the PDP, especially returning members of the House, had an alternative plan to join forces with other parties to outsmart the APC which expectedly, might go into the contest divided.
The number of opposition parties put together, is more than APC's 162. The Peoples Democratic Party PDP has 102 seats; Labour Party LP, 34 seats; New Nigerian Peoples Party NNPP, 18 seats; All Progressives Grand Alliance APGA four seats while the Social Democratic Party SDP and African Democratic Congress ADC have two seats each. This puts the membership of the opposition parties at 163, even as all the parties scramble for more seats in the April 15 supplementary polls which hold across 33 constituencies.
Ibori, while receiving the deputy speaker, said he has made up his mind to direct his supporters who are members of the House, to support and vote for Wase.
Ibori said; "I am with you. I have done my checks on you and I am convinced you are well prepared for the job and I am happy you are here even though I have sent words to you through our Representatives that they should go with you. I wish you all the best.
"Don't hesitate to come to me anytime you are in need of whatever thing that will enhance this project. I will help you speak to all my friends, as many as I have. Many are waiting to put the right things properly to make Nigeria the envy of Africa and the world. You are good to go, you are in that mood."
While welcoming Wase and his delegation to Government House, Port Harcourt, Wike reiterated his resolve to collaborate with the government at the centre.
"I have no apologies to make to anyone. I have said it severally that I will support your party at the national level. You are an experienced person, our people will support you. You will stabilize the House and we need you. We will give necessary support and ensure your victory. Count on us", he stated.