I Am Leaving Akwa Ibom Better Than I Met It – Gov Emmanuel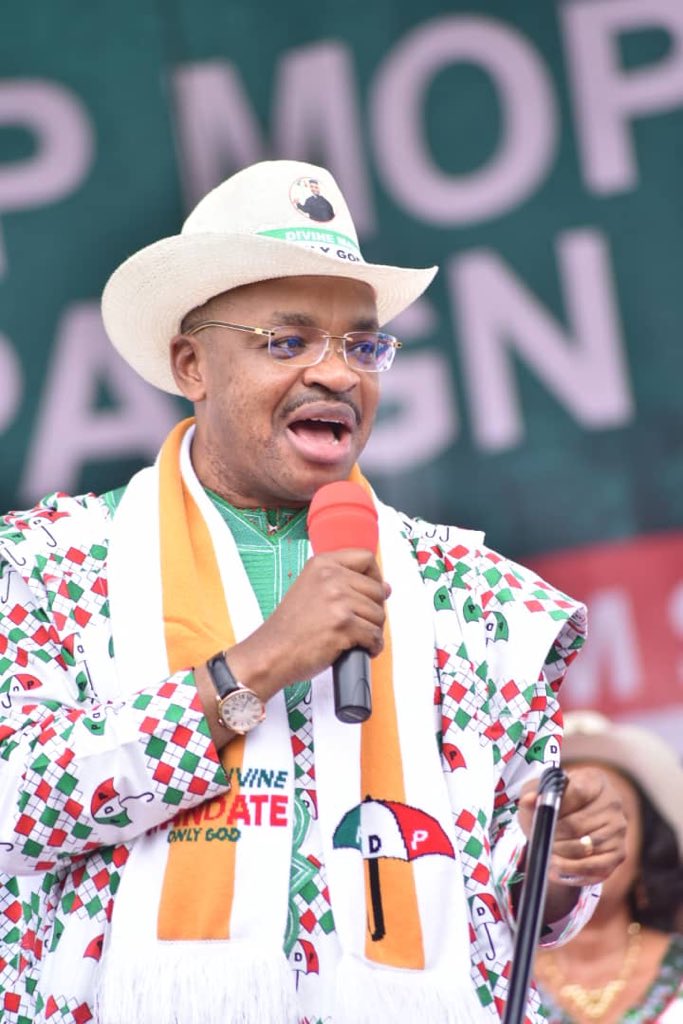 The Governor of Akwa Ibom State, Udom Emmanuel has expressed delight that he is leaving the state better than how he met it.
He further stated that the next governor of the state would also leave the state better than he met it.
Governor Emmanuel is expected to hand over to the governor-elect, Umo Eno on the 29th of May, 2023.
The Akwa Ibom State Governor charged Permanent Secretaries and Heads of the various government agencies to ensure a smooth transition to the incoming government.
Emmanuel stated this shortly after the swearing-in of the newly appointed Clerk of Akwa Ibom State House of Assembly, Nsikakabasi Orok.
The swearing-in was held at the Exco Chambers, Government House Uyo.
Speaking at the event, he said, "For those serving please serve well so that we build a strong state. I want to assure you that I am leaving Akwa Ibom better than how I met it, and the next person will leave it better than I handed over to him.
"I am leaving you with a full umbrella not a torn umbrella make sure that this umbrella is not torn.
"I also urge you serving Permanent Secretaries and Heads of the various government agencies to ensure a seamless transition to the incoming administration in the state"
Governor Emmanuel congratulated Mrs Nsikakabasi Orok on her appointment as the new Clerk of the state House of Assembly.
The outgoing governor charged her to work hard in order to do much better than her predecessor.
He also congratulated the immediate past Clerk of the House, Mrs Mandu Umoren, on her retirement, he said, "Today I want to really thank the immediate past clerk of the State House of Assembly for being exceptionally professional.
"She was a woman of high capacity and integrity. She did so well, unfortunately whatsoever has a beginning must have an end.
"I want to believe that Mrs Orok will also build on what she has done and improve on it and judging from how you performed in the Christian Pilgrims Welfare Board I want to believe you will do much better"
The newly sworn-in Clerk, Nsikakabasi Orok, while addressing newsmen after the event, said she was grateful to be given the opportunity to serve the state in a higher capacity and pledged to render the services required of her in the new office to the best of her abilities.