FG Announces Decision To Demolish Oyedepo's Private Jet Hanger At Lagos Airport, Gives Reason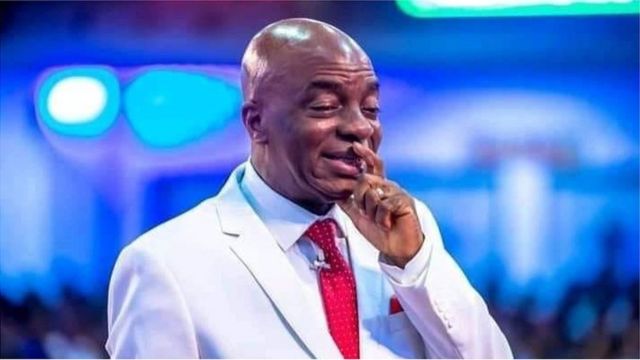 The Federal Government has announced its intention to demolish two private jet hangers owned by the General Oveerseer of the Living Faith Church, Bishop David Oyedepo, and a former Director General of the Nigerian Civil Aviation Authority, Dr. Harold Demuren.
The Minister of Aviation, Hadi Sirika said the demolition will take place in one week's time.
The hangers are the Dominion Hanger owned by Oyedepo and the Evergreen Apple, owned by Demuren.
Dominion Aviation Centre located at Dominion Hangar was licensed by the Nigerian government while the hangar was constructed between May and December 2021 to accommodate Winners' Chapel aircraft.
According to Sirika, the demolition is taking place to enable the Lagos airport operate at its full capacity.
He said, "Those two hangars, Dominion and Evergreen, they will have to go and give way for our airport to be more efficient. We are not operating the Lagos airport at full capacity and it is household knowledge now, we have some obstructions that would be removed within the next one or two weeks, so that we can expand the apron; so that Lagos can have the full airport in full use to 100 per cent.
"And they can't sit there in public interest and we would certainly shift them somewhere, it has to go. You cannot deny this city, Lagos and the country in general from the use of their airport.
"When we demolished the Accident Investigation Bureau building that belongs to us, some people said it was to move them to Abuja, they have never been in Lagos, their headquarters is in Abuja and if the entire country is to move to Abuja, what is small AIB of 200 people. I don't need to demolish their building, if I say go and he doesn't go, I will fire him, I appointed him, big deal.
"Government is a serious business, if there is no government will not be able to exist, so, what needs to be done will be done."