Donald Trump Formally 'Arrested' Over Alleged Criminal Charges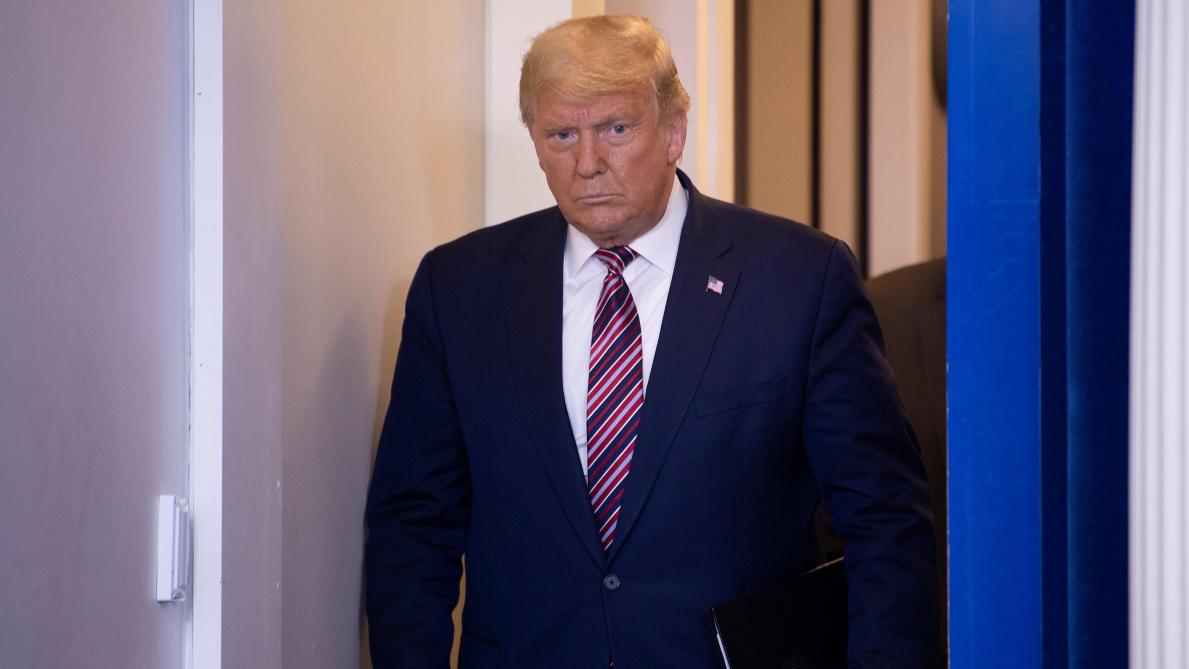 Former US President, Donald Trump has been formally 'arrested' following his arrival at a New York courthouse where he will become the first US leader to face criminal charges.
The frontrunner to be the Republicans' choice for the White House in 2024 surrendered to the Manhattan District Attorney's office in the same building.
Minutes earlier, Trump pumped his fist as he left his home at Trump Tower before being escorted to the courthouse in a motorcade by his Secret Service protection team.
Wearing a dark blue suit and red tie, Trump is due to be fingerprinted and processed but it is unclear whether a mugshot of him will also be taken.
Trump will then make his way to the courtroom for his arraignment where the formal charges will be disclosed and he is then expected to enter a plea. He is not expected to be in handcuffs during the proceedings.
On his social media platform, Truth Social, he wrote: "Heading to Lower Manhattan, the Courthouse. Seems so SURREAL – WOW, they are going to ARREST ME. Can't believe this is happening in America. MAGA!"
Naija News understands that the indictment against the former US President contains multiple accusations of falsifying business records, including at least one felony offence.
The 76-year-old is being investigated over an alleged $130,000 (£104,000) hush money payment given to porn actress Stormy Daniels on his behalf in the run-up to the 2016 presidential election, which he won.
It was allegedly made to prevent her from discussing a sexual encounter she said she had with Trump at a hotel in Lake Tahoe in 2006.
However, the US President has denied having a sexual relationship with Daniels. Trump's former personal lawyer Michael Cohen has said the ex-president directed him to arrange the $130,000 payment to Ms Daniels.
Also, Trump has acknowledged reimbursing him for the payment, with the Trump Organization logging the reimbursement as legal expenses.
Following his indictment, the former US leader has denied any wrongdoing and is due to plead not guilty.