Rivers: APC Lawyers Released As Tonye Cole Spends Night At Police Station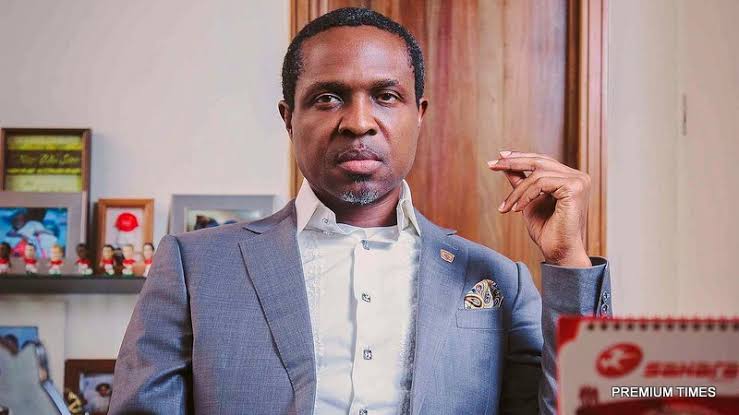 The Rivers State Police Command has reportedly freed three lawyers of the All Progressives Congress (APC) after arresting them in a hotel room, where they were said to be working on the election petitions of the APC governorship candidate, Tonye Cole, to be filed at the tribunal.
Naija News gathered that the lawyers, Jerry Aondo, Dr. Sobere Nelson, and Odum Eyiba, who are from the chambers of a Senior Advocate of Nigeria, Tuduru Ede, were arrested on Friday night at a hotel they lodged in Port Harcourt, the Rivers State capital.
The arrest came 48 hours after Tonye Cole led the party executives to the office of the Independent National Electoral Commission (INEC) to protest against the refusal to release Certified True Copies of documents used for the election as ordered by the court.
According to The PUNCH, the Rivers State chapter of the APC through its spokesperson, Darlington Nwauju, last on Saturday disclosed that the lawyers alongside five other support staff were released.
However, it was gathered that the Rivers Police Command refused to release the election documents and laptops, which the lawyers used for their jobs.
Nwaju said, "The lawyers were granted bail on self-recognition while the support staff were granted conditional bail."
Confirming the release of his lawyers, Tonye Cole stated that he would remain at the State CID till the documents are recovered from the police.
As of 10 pm on Saturday night, the APC gubernatorial candidate in the just concluded election posted a video on Twitter of himself in the police station, saying he would pass the night there and will remain there until the documents, which he said were critical for the tribunal, are released.
He said, "It's past 10 pm on Saturday 1st of April, I have been at the state CID all day since they arrested our lawyers this morning at 7 pm, we've been pursuing this case.
"They've released the lawyers but they are holding on to all the documents, they are forms EC8 a and b, critical documents that we need for the tribunal. We have refused to leave unless we collect these documents and we will not leave tonight.
"I'm going to sleep here, I've told the CP, I've told everybody that I'm not leaving here without those documents. I don't know what they want to do with the documents but they cannot be compromised we need it for the petition."