Peter Obi: It Is Unfortunate That They Are Ready To Tarnish Oyedepo's Image – Southeast Youths Blasts APC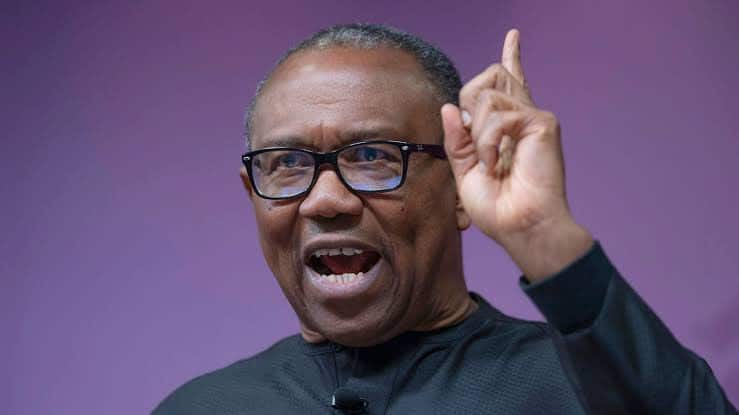 The Coalition of South East Youth Leaders, (COSEYL) has said that the circulation of the alleged conversation between Peter Obi of the Labour Party (LP) and General Overseer of the Living  Faith Church, David Oyedepo is an attempt to divert attention from the flawed February 25 election conducted by the Independent National Electoral Commission, (INEC).
The group insisted that such propaganda was the handwork of desperate individuals in the ruling All Progressives Congress (APC) who were trying to drown the impact of the topical drug case.
Speaking via a statement on Sunday, the president of the group, Goodluck Ibem worried that the party was ready to go as low as tarnishing the image of Oyedepo and Obi in a bid to win Nigerians to their side.
Ibem said: "They suddenly manufactured this fake audio tape in order to change the topic of the drug case and election rigging which they know are solid evidences against them.
It is very unfortunate that they will go as far as insulting and questioning the integrity of a revered man of God like Bishop David Oyedepo and a man of integrity like Mr Peter Obi just to score cheap political points.
"Mr Peter Obi never campaigned on the basis of religion or ethnicity, but engaged Nigerians on issue-based campaigns during the electioneering period before the elections." 
Speaking further, Ibem vouched for the LP flag bearer and clergyman's characters adding that they could never be involved in such kind of discussions.
The group subsequently called on Nigerians to ignore the forged tape as it was the antics of the enemies trying to destroy the peace in the country.
"We know vividly that the reason for manufacturing this fake audio tape is just to divert the attention of Nigerians from the drug case, but Nigerians are wiser and can never be deceived by such cheap false propaganda.
"We call on Nigerians to ignore the antics of enemies of our democracy and our nation who want to destroy the peace in the country because of their selfish political benefits," the group added.