Peter Obi Fed Our People With The Sacred Apple, Nigeria May Not Be The Same Again – Nnamani Laments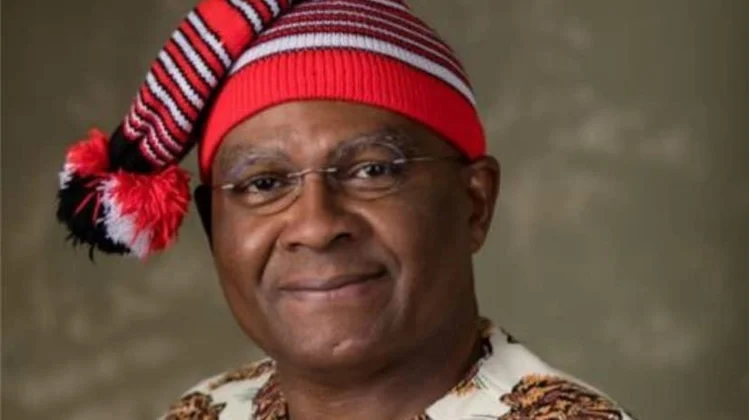 The Senator representing Enugu East in the National Assembly, Chimaroke Nnamani has accused the Labour Party (LP) presidential candidate, Peter Obi of promoting ethnicity and religious bias with his campaigns during the 2023 election.
Senator Nnamani who contested and lost the senatorial seat to the candidate of the Labour Party, Kelvin Chukwu said "Peter Obi deflowered the virgin innocence of political patriotism and nationalism in Nigeria."
According to him in a statement on Sunday, Obi campaigned along religious lines but subtly told the people otherwise.
Senator Nnamani however submitted that with what the Labour Party presidential candidate did during the campaigns for the 2023 elections, Nigeria may not be the same again.
He said: "Peter Obi deflowered the virgin innocence of political patriotism and nationalism in Nigeria.
"He fed our people with the sacred apple and Nigeria may never be the same again."
Nnamani alleged that the division caused by Peter Obi during his time as the Anambra State Governor is what he brought to play on a nationwide scale during his 2023 campaigns.
The former Enugu State Governor in his statement further accused Obi of employing religious war in garbs of Labour Party politics and then going ahead to nationalise and universalize it for all Christian dominations among Nigerians home and abroad.
The Enugu East Senator lamented: "What was in whispers and hush tones, Peter proclaimed loud in decibels in Cathedrals and Holy Sepulchres.
"The Roman Catholic dominant politics Peter mastered and foisted on Anambra people when he was a Governor was a prelude to his nation wide campaigns.
"The Roman Catholic's Family Trinity of Mary, Joseph and Jesus, was what Peter spread ecumenically across the Faith landscape as the Labour Party's symbol of Father, Mother and Child."
The lawmaker accused the Labour Party flagbearer of playing the ethnic and religious cards and trying to turn some regions in the country against others with his campaigns.
Nnamani said Peter proselytized: "Do not vote for me because I am a Christian" but "the code was clear and its subliminal assimilation final."
He added: "For his ethnic war, he spread across Igbo domiciled areas across Nigeria, specifically markets and shopping malls.
"He picked out Christian minority areas for his campaigns in Northern and Central Nigeria. His dual opium of tribalism and religious bigotry have made national landing to depart no more."