List Of Lawmakers Lobbying To Become Speaker Of House Of Representatives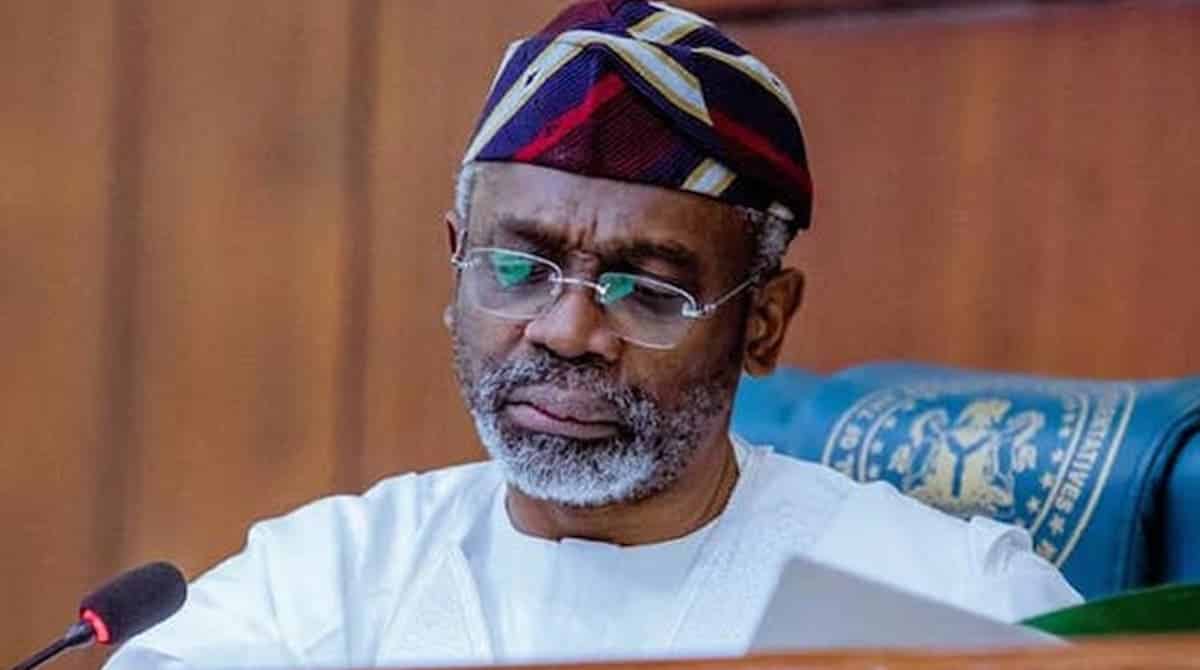 The bid to succeed the incumbent Speaker of the House of Representatives, Femi Gbajabiamila, is becoming more intense as no fewer than nine members of the Green chamber have reportedly joined the race.
Naija News recalls that the 9th National Assembly was inaugurated in June 2019, and the incumbent speaker's tenure is set to elapse in May when the 10th assembly lawmakers would have been ready for another inauguration.
Although Gbajabiamila got re-election into the national assembly for a sixth term in the just concluded 2023 general election, his colleagues are in a tight contest to replace him as speaker of the House.
The latest declaration among those joining the House of Representatives Speaker race is a member representing the Ekiti/Isin/Irepodun/Oke-Ero Federal Constituency in Kwara State, Abdulraheem Olawuyi.
A statement made available to newsmen during the weekend stated that Olawuyi would be making his speakership interest known this Tuesday, April 4 in Abuja.
The statement quoted the Chairman of the House Committee on Emergency and Disaster Preparedness, saying he had consulted widely on his intention to contest the position and was delighted at the feedback.
In the statement titled, 'Rep AbdulRaheem joins race for Speaker, to officially declare April 4', Olawuyi said he believed that he possessed the needed experience to make the office of the Speaker better if elected by his colleagues.
He said old and new members of the House would be in attendance at the official declaration.
"I assure you that if elected, I will strive to promote policies that will benefit all Nigerians from various backgrounds and will work with all parties to unite the country. I am genuinely looking forward to meeting fellow lawmakers, sharing my vision with them, and listening to their ideas on how to improve a lot of the people if elected as the Speaker," The PUNCH quoted Olawuyi saying.
The other eight lawmakers vying for the speakership of the House of Representatives include lawmaker representing Mallammadori/Kaugama Federal Constituency in Jigawa State and the Deputy Chairman of the House Committee on Defence, Abubakar Yalleman.
The Deputy Speaker, Ahmed Wase; the embattled Majority Leader, Alhassan Ado-Doguwa; the Chairman of the House Committee on Navy, Yusuf Gagdi; the Chairman of the House Committee on Appropriations, Aliyu Betara; the Chairman of House Committee on Science Research Institutes, Olaide Akinremi; Chairman, House Committee on Media and Public Affairs, Benjamin Kalu; and Chairman, House Committee on Land Transport, Tajudeen Abbas.
Wase is from Plateau in the North-Central geopolitical zone; Ado-Doguwa hails from Kano, North-West; Gagdi represents Plateau, North-Central; Betara is from Borno, North-East; Akinremi represents Oyo, South-West; Kalu, Abia, South-East; Yalleman, Jigawa, North-West; and Abbas, Kaduna, North-West.
However, Naija News understands that lawmakers are divided over which geopolitical zones should produce the next set of leaders of the federal parliament.