IPOB: DSS To Transfer Arrested Igbo Leader To Abuja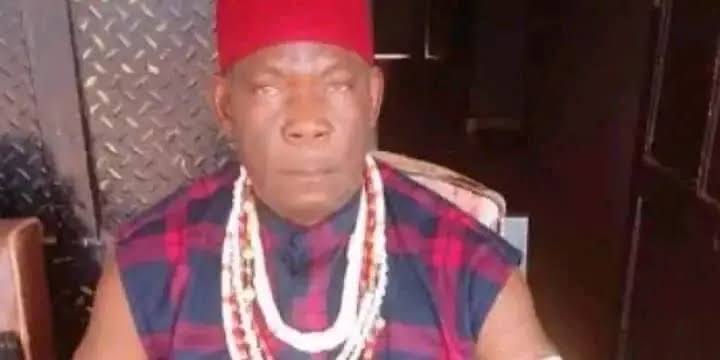 The embattled self-acclaimed Eze Igbo of Ajao Estate, Lagos State, Fredrick Nwajagu is set to be transferred to Abuja from Lagos by the Department of State Services (DSS).
Nwajagu was moved to Abuja hours after he was arrested on Saturday by the DSS over an alleged threat to invite members of the Indigenous People of Biafra (IPOB) to Lagos to secure the properties of Igbo people in the state.
He was quoted saying, "IPOB, we will invite them. They have no job. All of the IPOB will protect all of our shops. And we have to pay them. We have to mobilise for that. We have to do that. We must have our own security so that they will stop attacking us at midnight, in the morning, and the afternoon.
"When they discover that we have our own security before they will come, they will know that we have our own men there. I am not saying a single word to be hidden. I am not hiding my words, let my words go viral. Igbo must get their right and get a stand in Lagos State."
A security source at the DSS Headquarters, Abuja confirmed the development to Punch on condition of anonymity.
The source said, "He is in our custody in Lagos. We expect him to be taken to Abuja. He may not be alone.
"We have said before that there are people who are threatening the peace of the nation. The country will not allow anyone to plunge it into avoidable crisis."
Meanwhile, the spokesperson of the Lagos State police command, Benjamin Hundeyin, confirmed the arrest, adding that Nwajagu had been handed over to the DSS for further action over his inciting comments.
He said, "Yes, he (Fredrick) has been arrested and is currently in the custody of the DSS. They are in charge of anything associated with terrorism."