Delta: APC Suspends Buhari's Ex-Aide, Lauretta Onochie For Allegedly Working For Atiku, PDP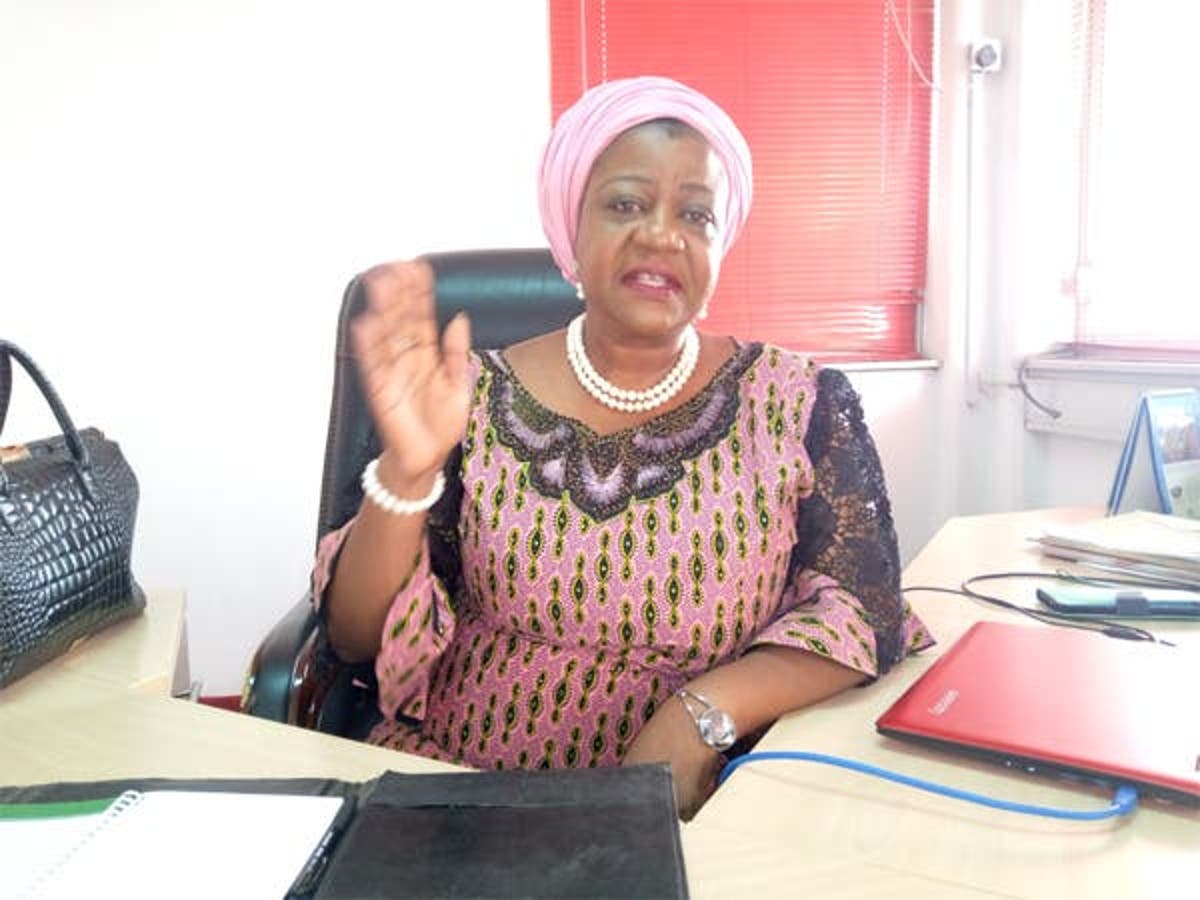 The chairperson of the Niger Delta Development Commission (NDDC), Lauretta Onochie has been suspended from the All Progressives Congress (APC) by the Delta State chapter.
The executive members of the party in Onicha-Olona Ward 4 in Anicha North local government area of the state approved Onochie's suspension from the party following a review of her conduct during the 2023 general elections.
The suspension letter stated that the former aide to President Muhammadu Buhari was allegedly found campaigning for candidates of other political parties, especially the Peoples Democratic Party (PDP).
It was further stated that her allies and supporters also worked for the PDP thereby making APC lose the elections in her polling unit and other places.
The ward executives of the APC passed a loss of confidence vote on Onochie.
The executives said she has never met her financial obligations to the party neither did she attend Ward and LGA meetings or any of the party's engagements alike.
The suspension letter signed by 27 ward executives reads, "We, the under listed are the ward executive members of the All Progressives Congress in Onicha-Olona ward 4, Aniocha LGADelta State. We have painstakingly reviewed the conduct of the just concluded general elections at all levels and have noted, with dismay, that Lorreta Onochie, who is one of the leaders of our great party, worked against the success of the party in Onicha-Olona Ward 4, and beyond.
"Information available to us shows very clearly that she was openly campaigning for candidates of opposition parties, especially the People's Democratic Party, in the run-up to the Presidential and National Assembly, as well as the Governorship and State House of Assembly Election.
"It was also observed that all her allies and supporters were working for the PDP in the state. The evidence of this could be seen in the fact that the party lost in her polling unit (unit 8, ward 4) in the Presidential, Senatorial, House of Representatives, Governorship and State Assembly Elections.
"We also noted that she has failed to fulfil her financial obligations to the party and has never attended any ward&LGA meetings or other party engagements.
"In the light of these grievous infractions discovered in her as stated in Article 21.2(i),(ii), we have lost confidence in her membership of the party and hereby suspend her from the party with immediate effect."