Why I'm Yet To Take Over APGA Secretariat – Njoku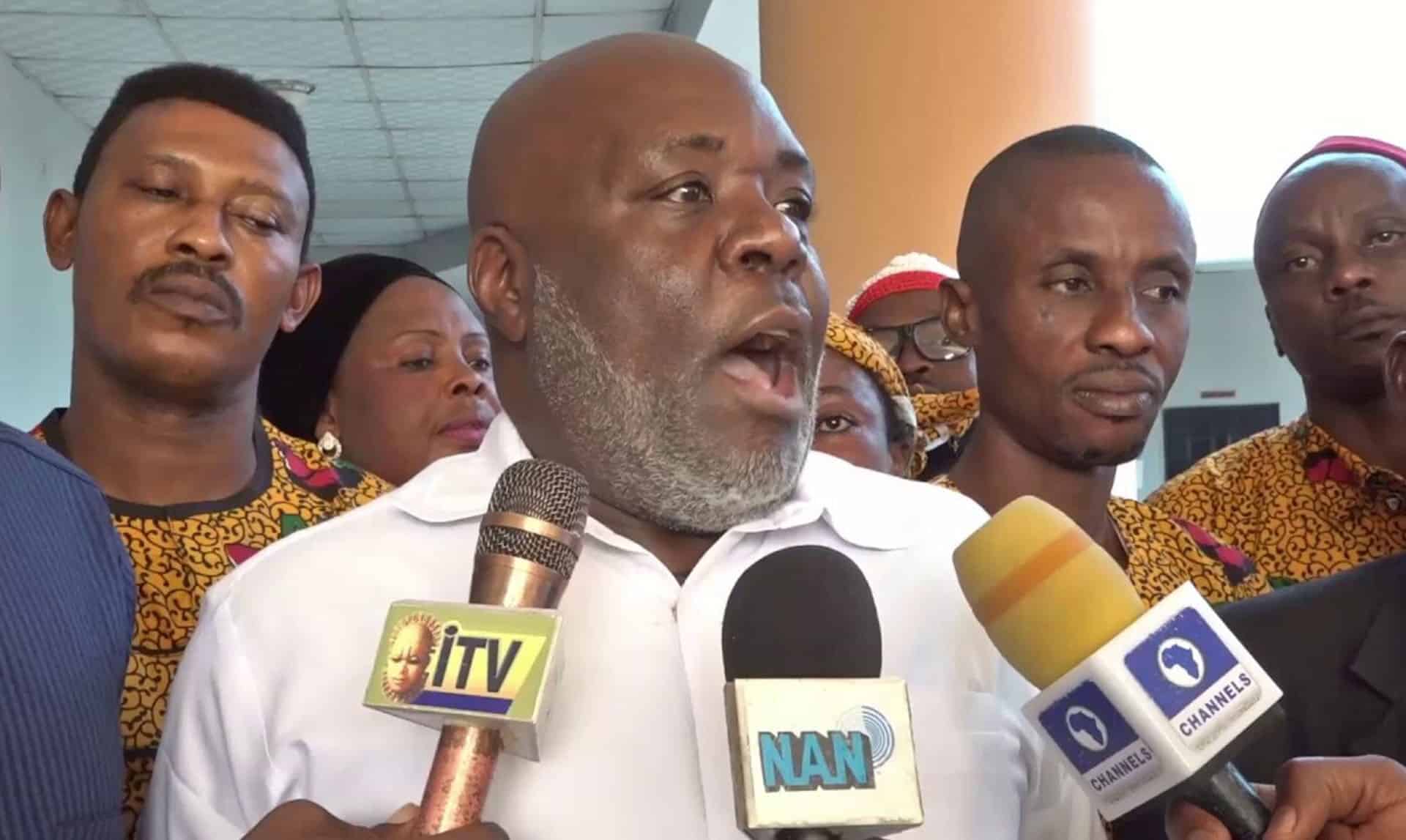 The factional National Chairman of the All Progressives Grand Alliance (APGA), Edozie Njoku,  said he is yet to assume office because the Certified True Copy (CTC) of the Supreme Court judgement which reinstated him had not been served on the Independent National Electoral Commission (INEC) and the Police.
Recall that the Supreme Court recently reaffirmed and restored Njoku as the authentic APGA national chairman after a leadership tussle between him and Chief Victor Oye that lasted about four years.
Addressing a press conference on Friday in Abuja, Njoku said he will take over the national secretariat of the party in Abuja after he is duly recognized by the electoral body and the police.
He asserted that the CTC was released on Thursday and will be made available to INEC and Police on Wednesday, adding that he wants to follow due process.
He said: "Nigeria is not a banana republic. We are not baboons. There is always a process to things. A judgment came out yesterday, the certified true copy came out literally this morning.
"The CTCs were released yesterday. Before the end of tomorrow, INEC will be served. You can't be talking to INEC without the documents. And from back channels, almost everyone has said enough is enough. This charade has gone on for too long.
"If you are going to the police, you have to serve them, if INEC is going to respond to you, you have to serve them, they have to read it to respond.
"We need to take things with the law on our side. The Supreme Court has given us major ammunition; from the back channels, INEC has said we should send the copy and they will respond.
"I have had calls to take thugs and policemen to go and invade the party office but I will not operate at that level of gutter. Things will be done properly."
Njoku also appealed for calm and reconciliation and urged every member of the party to unite for the forthcoming governorship elections in Kogi, Bayelsa, and Imo States.
He said that the National Working Committee (NWC) of the party will soon meet to release a policy statement on how to proceed.
He added: "APGA needs to reconcile. We are facing reconciliation. There are 3 elections coming up in a twinkle of an eye in Kogi, Bayelsa, and Imo States. A timetable is going to be reeled out tomorrow and we are now going to work hard to see how we can get our act together. So, whosoever has been offended or hurt in the process of this country, don't take it out on APGA. Accept our apologies.
"I call on Oye again, all the former members of NWC, all the people in the wards, local governments, let us unite and move this beautiful party forward.
"APGA has been very fortunate to have four different governors. Tons and tons of federal house members, house of assembly members, a few senators, we in APGA should be more conscious of the people that vote us in. We need to address that.
"Myself and NWC are going into meetings in a few days and we will come out with a policy statement in certain areas.
"Oye always knew that he was not the national chairman of APGA. Let bygones be bygones."