What Sylva Told President Buhari In Resignation Letter Emerges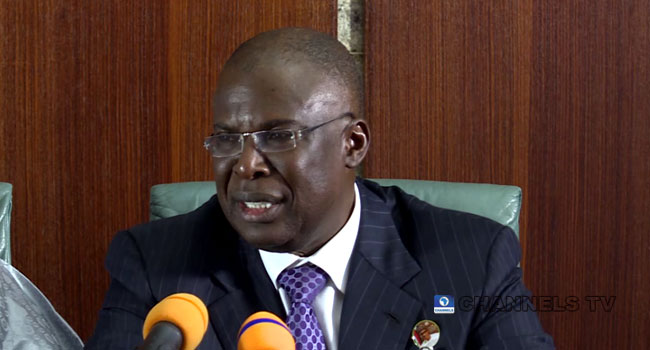 The resignation letter of the former Minister of State for Petroleum, Timipre Sylva addressed to President Muhammadu Buhari has emerged.
Sylva in the letter expressed his intention to run for the Bayelsa State governorship election under the All Progressives Congress (APC).
The minister in the letter dated March 14 put to rest controversy over his status.
He noted that his resignation is in line with the provisions of Section 3(i) which stipulates that any political office holder wishing to contest for elective office "shall leave office 39 days prior to the date of election or party primary for the office sought".
Sylva in the letter further stated that he is leaving office with a sense of fulfilment knowing that he left the ministry better than he met it.
He wrote, "It has been an honour to serve you and our great country Nigeria in this capacity, Mr President, and to help in actualizing your vision for the Nigerian Petroleum Sector.
"I have served with diligence and integrity, as a result of which I have delivered on all my Ministerial Mandates along the nine(9) priority areas of the administration.
"I am leaving office with a sense of fulfilment knowing that I have left the Nigerian Petroleum industry better than I met it under your guidance and with your unflinching support.
"I am ready once again for the next challenge of elective office and take with me the added experience from serving as a Minister of the Federal Republic of Nigeria.
"I have no doubt in my mind that this will enrich the content and context of my governance when I do get elected into office and remain grateful for the privilege you granted me to serve."