Video Of Tinubu In France Generates Reactions Online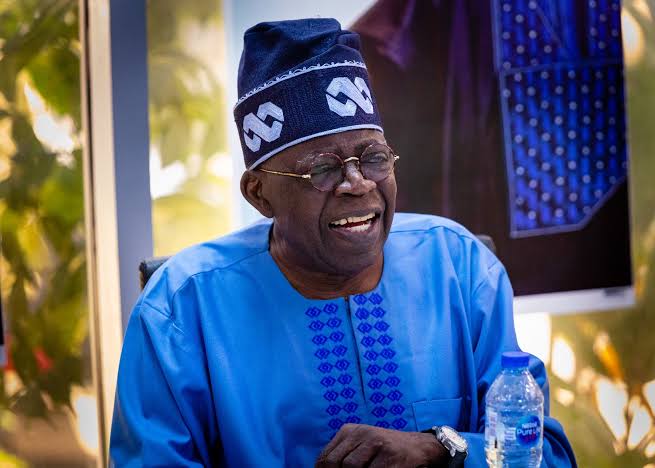 A video of the President-elect, Bola Tinubu, in Paris, France has generated varied reactions online, amidst the uncertainty about his whereabouts.
Naija News reported that the spokesman of the All Progressives Congress Presidential Campaign Council (APC PCC), Festus Keyamo, shared a video of Tinubu taking a stroll on the street of France.
In the video which has gone viral, Tinubu was seen walking alongside the speaker of the House of Representatives, Femi Gbajabiamila.
Recall that the hashtag 'WhereIsTinubu?' has been trending online for some days following the absence of Tinubu in the country.
The case of Tinubu's absence also happened before the 2023 election, however, it is surprising that Tinubu failed to mark his 71st birthday on March 29, which he usually celebrates with a lecture series known as Bola Tinubu Colloquium.
The former Lagos State governor's whereabouts and health condition have continued to generate concern among Nigerians ahead of his inauguration as the President on May 29.
Notwithstanding, his media team disclosed that Tinubu travelled overseas for vacation and subsequently Lesser Hajj in Saudia Arabia.
However, the video which was released on Friday night as generated a lot of reactions on the micro-blogging platform, Twitter.
See some of the reactions below.
@BlacB wrote: "Why are Tinubu and Gbajabiamila both holding hands?"
@TomiwaBabalola wrote: "Na real strolling."
@mide_osinuga wrote: "Koshi… He's the President-Elect… He will be full-blown Nigeria's property in a couple months… Get used to seeing the Asiwaju content that makes you sad."
@osquare78 wrote: "Lol taking a stroll and walking like someone they are escorting to Golgotha. This is what they selected for us as president in 2023, in a country full of people who are knowledgeable, mentally sound, and physically strong. We too dey play for Nigeria."
@seyidugaf wrote: "That's my President-Elect. God bless you sir."
@doneghluis wrote: "We said it. They will start showing useless videos. Show us when he was observing fasting or breaking fast. Mr. Mugu. Can Tinubu walk like the lion (Peter Obi)?
@King_Dagabkins wrote: "Is France the country he was elected to serve?"
@switcandyyy wrote: "This is the most annoying and pathetic video I have watched in a long time. Why are you all struggling to she the world that this man is alright and fit when he is not?
Nigerians are In for a very long drama.Kaiiiiii. God abeg nah Na beg we dey beg u oooooo."
@Germanprinz wrote: "Can he walk freely this way in Lagos by 11pm? Make una allow baba rest small, ejo."
@elaig_john wrote: "Why this update, who requested for this. In this life, you can never run away from your shadow.
There is fire on the mountain which you solidly know about this…where is the peace after so call victory?"