National Assembly Officials Deny N500 Million Fraud Allegation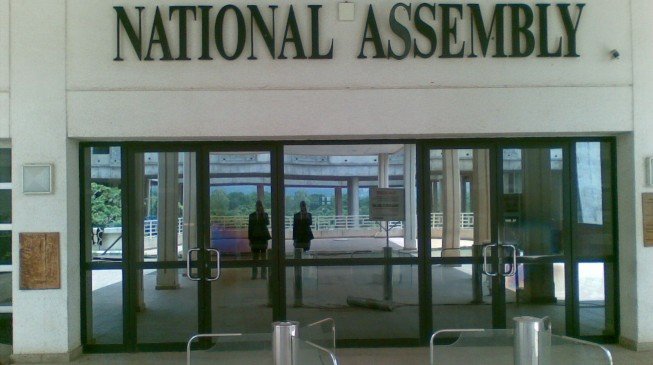 The Chairman of the Parliamentary Staff Association of Nigeria (PASAN), National Assembly chapter, Sunday Sabiyi, has denied the allegation of N500m financial misappropriation raised against top officials of the association.
Naija News reported that operatives of the Force Criminal Investigation Department (FCID) of the Nigeria Police Force grilled the officials over alleged financial misappropriation of about N500 million.
The police invitation letters to the officials were sent through the office of the Permanent Secretary, Human Resources and Staff Development of the National Assembly.
The letters were separately addressed to Sabiyi; Financial Secretary, Stacy Nwodo, and Treasurer, Samtiya Daniel, inviting them to appear at the Police Department on Wednesday.
But in a chat with The Punch, Sabiyi said the masterminds of the petition were nine aggrieved members of the union who were suspended, denying the allegation of misappropriation.
He claimed that suspended members wrote the petition to the police in malice and not an accurate account of what transpired.
Sabiyi, however, called on all members of the union to remain calm and law-abiding as he remains committed to consolidating on the gains already made by his executive.
He said, "My attention had been drawn to reports by a section of the media alleging that the union leaders misappropriated the sum of N500 million.
"It must be stated that nine aggrieved members of the union were suspended by the Union in a general congress upon an allegation of sale of the union's land during the tenure of the previous Executive.
"It will be recalled that a committee was set up to investigate the said allegation in which the suspended members were found guilty upon the submission of the committee's report to the congress of the Union.
"The decision of the nine suspended Executive members to petition the police after over two years of their suspension was an afterthought and attempt to divert the attention of the staff with frivolous allegation just after another free and fair election where the incumbent Chairman, Sunday Sabiyi coasted to victory in a landslide.
"However, in the interest of peace and harmonious working relationship in the National Assembly, the union has resolved to use its internal mechanism within the trade union principle to look into the allegations as the National body remains the only authorized apex body of the union that can audit the books of any of its chapters."