Interim Govt: Arewa Youths Issue Stern Warning Over Plot To Stop Tinubu's Swearing In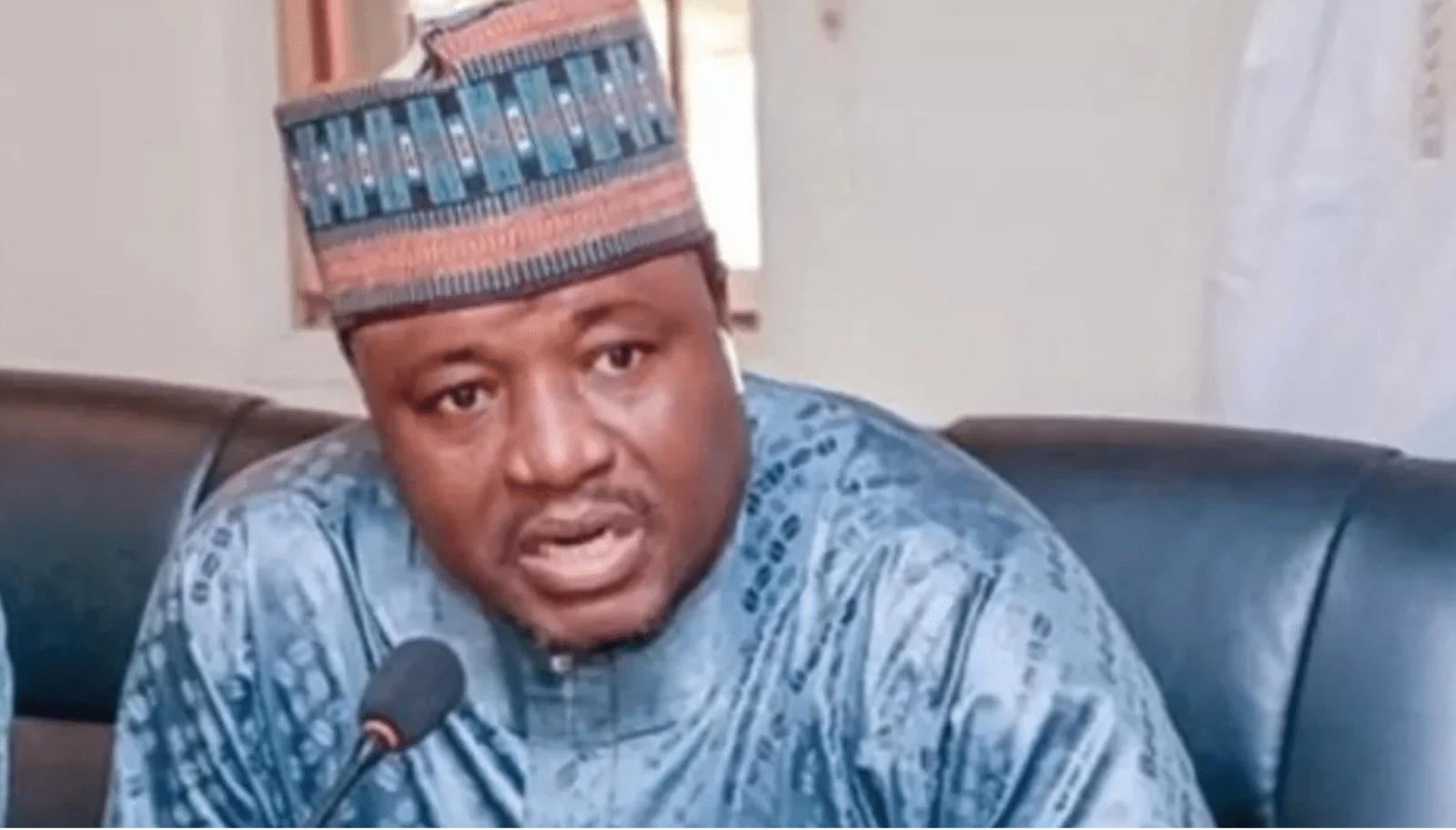 Arewa Youth Consultative Forum (AYCF) has slammed those plotting to truncate the May 29 swearing-in of the President-elect, Bola Tinubu, and install an Interim Government.
Naija News recalls that the Department of State Services, DSS, on Tuesday raised the alarm over an alleged plot to create an Interim Government, saying it has identified some key players.
The secret police said the plot for an interim government was aimed at setting aside the constitution and undermining civil rule, as well as plunging the country into an avoidable crisis.
However, in an interview with the DAILY POST, the National President of AYCF, Yerima Shettima, described the plot as an expensive joke and dares the perpetrators to carry out the act and see what would happen.
According to him, some Nigerians paid huge sacrifices for democracy and those calling for the interim government have never made any sacrifice.
Shettima recalled how many people suffered during the dark days of the military, adding that people calling for an Interim Government are ignorant of the repercussions.
He said, "Often, when I hear people talk about an interim government, I see them as dreamers living on the figment of their imagination, which is an expensive joke.
"We dare those proponents of interim government, again and again, to try rubbish and see what will happen. These are people that can best be described as enemies of democracy. Some of us are not finding this language funny.
"Let them try it after all our sacrifices for democracy. This is because those calling for an interim government have not made any sacrifice for democracy. They have not paid any dues and have not been in the trenches. They only saw themselves in the corridors of power by mere opportunity. They have not made a single sacrifice.
"But some of us who were in the trenches at the time of the dark days of the military, and suffered a lot of incarceration in the hands of one military dictator to another won't allow such to happen. As a matter of fact, we lost some of our comrades to the struggle because we yearned for democracy.
"Let us wait and see what will happen between now and May 29. Let them not hand over power to the president-elect and see what will happen. We will occupy this country. They have never seen what they will see this time around.
"Let them not joke with us. We are determined and willing to ensure that democracy has come to stay in this country. Nobody can undermine this democracy. We will not allow those enemies to succeed. Again, we will never!"