Fani-Kayode Reacts As Igbo Leader Threatens To Invite IPOB To Lagos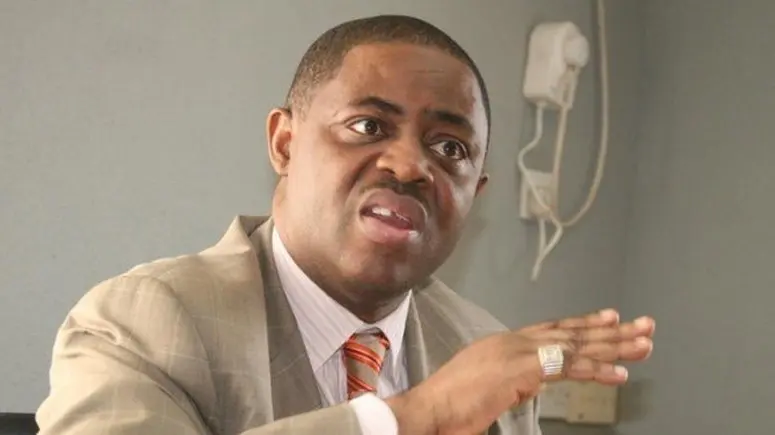 A chieftain of the All Progressives Congress (APC), Femi Fani-Kayode, has condemned the threat made by the Eze Ndigbo of Ajao Estate in Lagos, Fredrick Nwajagu, following the attacks on Igbos in Lagos State.
In a viral video on Friday, Nwajagu threatened to invite members of the proscribed Indigenous People of Biafra (IPOB) to secure the properties of Igbo people in Lagos State.
He said the need to invite the proscribed pro-Biafra group to the state was following the persistent attacks on some Igbo people and the markets they dominate.
The Igbo leader was captured saying, "IPOB, we will invite them. They have no job. All of the IPOB will protect all of our shops. And we have to pay them. We have to mobilise for that. We have to do that. We must have our own security so that they will stop attacking us at midnight, in the morning, and in the afternoon.
"When they discover that we have our own security before they will come, they will know that we have our own men there. I am not saying a single word to be hidden. I am not hiding my words, let my words go viral. Igbo must get their right and get a stand in Lagos State."
Reacting to the threat via Twitter, Fani-Kayode said the presidential candidate of the Labour Party (LP), Peter Obi, and his running mate, Datti Baba-Ahmed, encouraged and endorsed the violent and subversive behaviour of their supporters with their inciting comments and utterances.
The former Minister of Aviation, therefore, called on security agencies to hold Obi and Baba-Ahmed accountable for the threat made by the Igbo leader and their supporters.
He wrote: "Peter Obi and Dati the Daft have encouraged and endorsed their violent and subversive behaviour with their inciting comments and utterances and we hold them accountable.
"If it is not Dr. Ezeife saying they will make Nigeria ungovernable if Asiwaju is sworn-in or some misguided Eze in Ajao Estate, Lagos saying they will call IPOB to defend the Igbos of Lagos state then it is Chief Iwanyanwu calling Yorubas rascals. How much more of this can we take?"
DSS, Police Arrest Igbo Leader Who Threatened To Invite IPOB To Lagos
Meanwhile, Nwajagu has been arrested by the Lagos State Police Command and the Department of State Services (DSS) for threatening to invite the IPOB to the state.
A source in the police who preferred anonymity told The PUNCH that the Igbo leader was arrested on Saturday morning by a joint team of policemen and DSS operatives.