Daddy Freeze Reacts To Arrest Igbo Leader Who Threatened To Bring IPOB To Lagos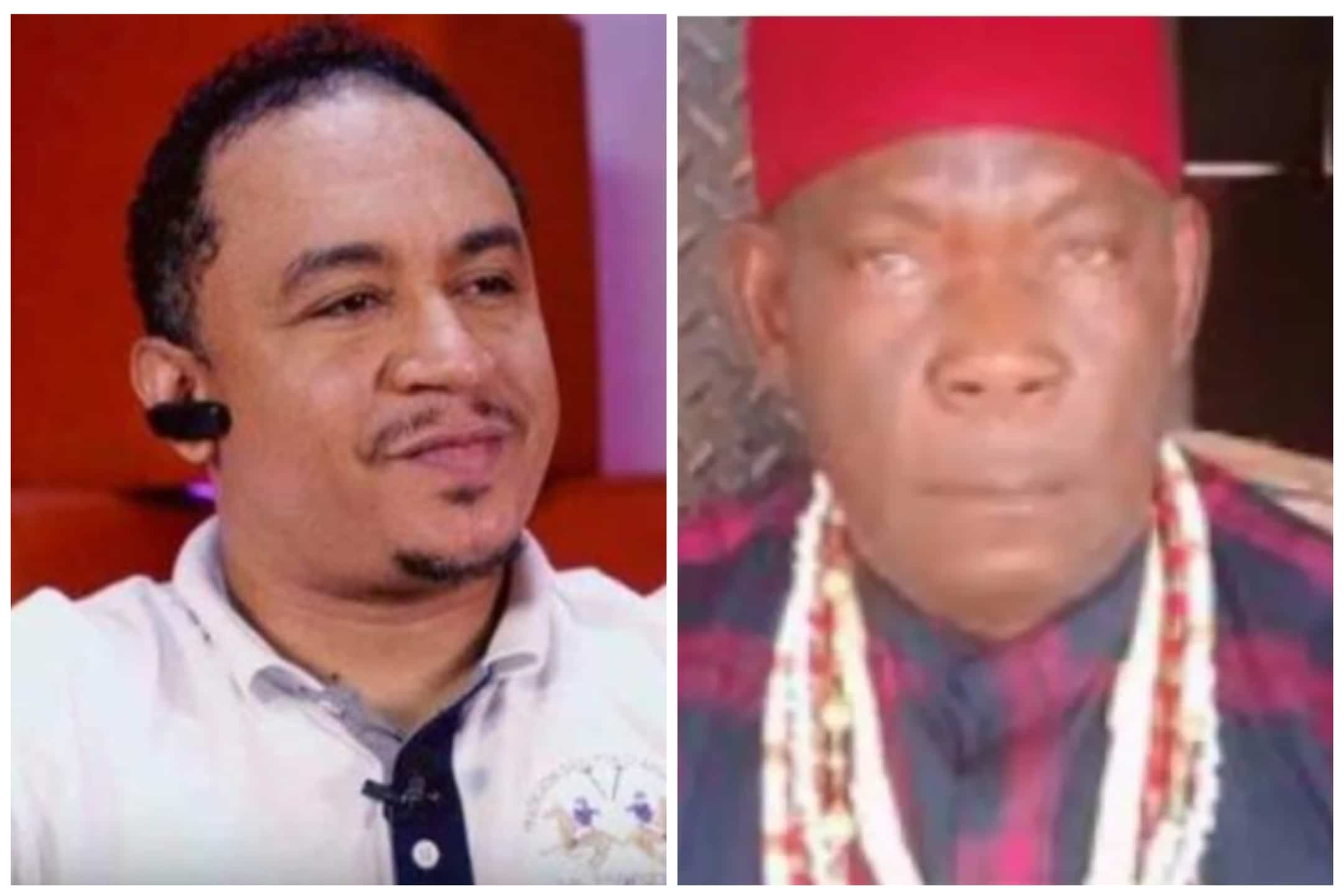 Popular media personality, Daddy Freeze, has reacted to the arrest of Fredrick Nwajagu, the Eze Ndigbo of Ajao Estate, threatening to invite the proscribed Indigenous People of Biafra (IPOB) to Lagos State.
Naija News reported that in a 49-second video shared on Twitter on Friday by @DeeOneAyekooto, Nwajagu had said the need to invite the proscribed pro-Biafra group to the state was following the persistent attacks on some Igbo people and the markets they dominate.
The Igbo leader was captured saying, "IPOB, we will invite them. They have no job. All of the IPOB will protect all of our shops. And we have to pay them. We have to mobilize for that. We have to do that. We must have our own security so that they will stop attacking us at midnight, in the morning, and in the afternoon.
"When they discover that we have our own security before they will come, they will know that we have our own men there. I am not saying a single word to be hidden. I am not hiding my words, let my words go viral. Igbo must get their right and get a stand in Lagos State."
A source in the police who preferred anonymity told The PUNCH that the Igbo leader was arrested on Saturday morning by a joint team of policemen and operatives of the Department of State Services.
"A team of police and DSS went to his palace but he had already fled. He was later traced to a hotel in Ejigbo where he was arrested," the source said.
Reacting to this, Daddy Freeze frown at the arrested saying the man was expressing concern over the need to protect their properties.
He noted that the Igbo leader should not have used the word 'IPOB', adding it is the responsibility of the government to guard properties irrespective of tribe.
In his word: "He was saying that their properties need to be guarded. The government needs to guard the properties of its citizens no matter the tribe. He shouldn't have used IPOB tho. But these guys are frustrated"