Buhari May Leave Fuel Subsidy Removal Decision To Tinubu Govt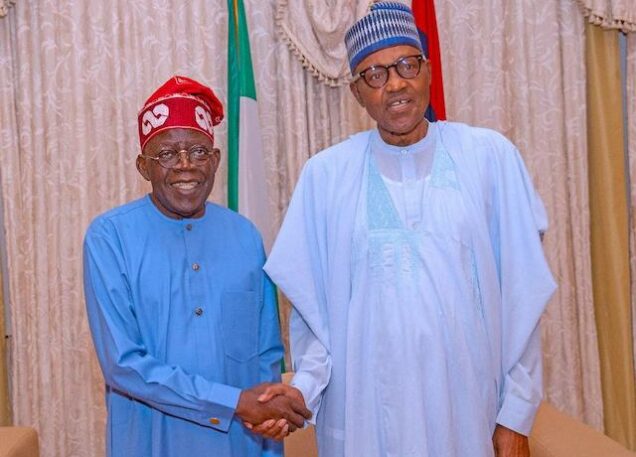 There are indications that President Muhammadu Buhari may handover to president-elect Bola Tinubu on May 29, 2023, without removing the controversial fuel subsidy as promised by his administration.
Naija News reports that the International Monetary Fund, the World Bank, and other international institutions have constantly mounted pressure on the federal government to remove the subsidy on petrol, but due to the fear of social unrest, no administration has mustered the political will to carry it out.
With a few weeks to the end of Buhari's government, no circular on effecting the removal of the subsidy on PMS has been issued by the Minister of Finance, Zainab Ahmed, or even the presidency.
A government official told Leadership Weekend that recent comments by Zainab that the subsidy will be removed before May 29, the handover date to Bola Tinubu, were political rhetoric.
The source revealed that the Nigerian Midstream and Downstream Petroleum Regulatory Authority, the successor agency for the Petroleum Products Pricing Regulatory Agency, has yet to share a pricing template with relevant agencies and ministries for a deregulated PMS market.
The official added that current appointees of the Buhari government are concentrating on clearing their tables before a new government comes on board.
Naija News reports that the Minister of State for Petroleum Resources, Timipre Sylva, had also resigned from office on March 14, 2023, to pursue his governorship ambition in Bayelsa.
MTEF/FSP
While the presidency is yet to take any decisive move on the removal of fuel subsidy, some senators across political party lines have rejected the proposal on petrol subsidy removal as presented by President Buhari.
Buhari had, in the 2023 – 2025 Medium Term Expenditure Framework and Fiscal Strategy Paper (MTEF/FSP), proposed N3.6 trillion in the 2023 Budget for fuel subsidy, which was from January to June.
The Joint Senate Committee on Finance and Economic Planning, which worked on the document had while submitting its report at plenary, cut the N3.6 trillion subsidy provision to N1.7 trillion in order to reduce the fiscal deficit of N11.3 trillion contained in the MTEF/FSP.
The proposal of the Senate panel on subsidy was, however, rejected at plenary, but the House of Representatives okayed its Committee's recommendation, which was N1.7 trillion.
Buhari, in the 2023 fiscal document presented before the joint sitting of the two chambers of the National Assembly, had proposed that the subsidy regime would terminate with his administration on May 29, 2023.
However, some senators vowed to extend the terminal date for the subsidy removal to the end of 2023, Leadership report.
They argued that stopping the subsidy regime when a new administration would be taking over power would create a lot of crises.
The senators pledged to rework the fiscal document to make sure that the terminal date for the discontinuation of subsidy payment was shifted to December 2023.