#WhereIsTinubu Trends – See Nigerians Reaction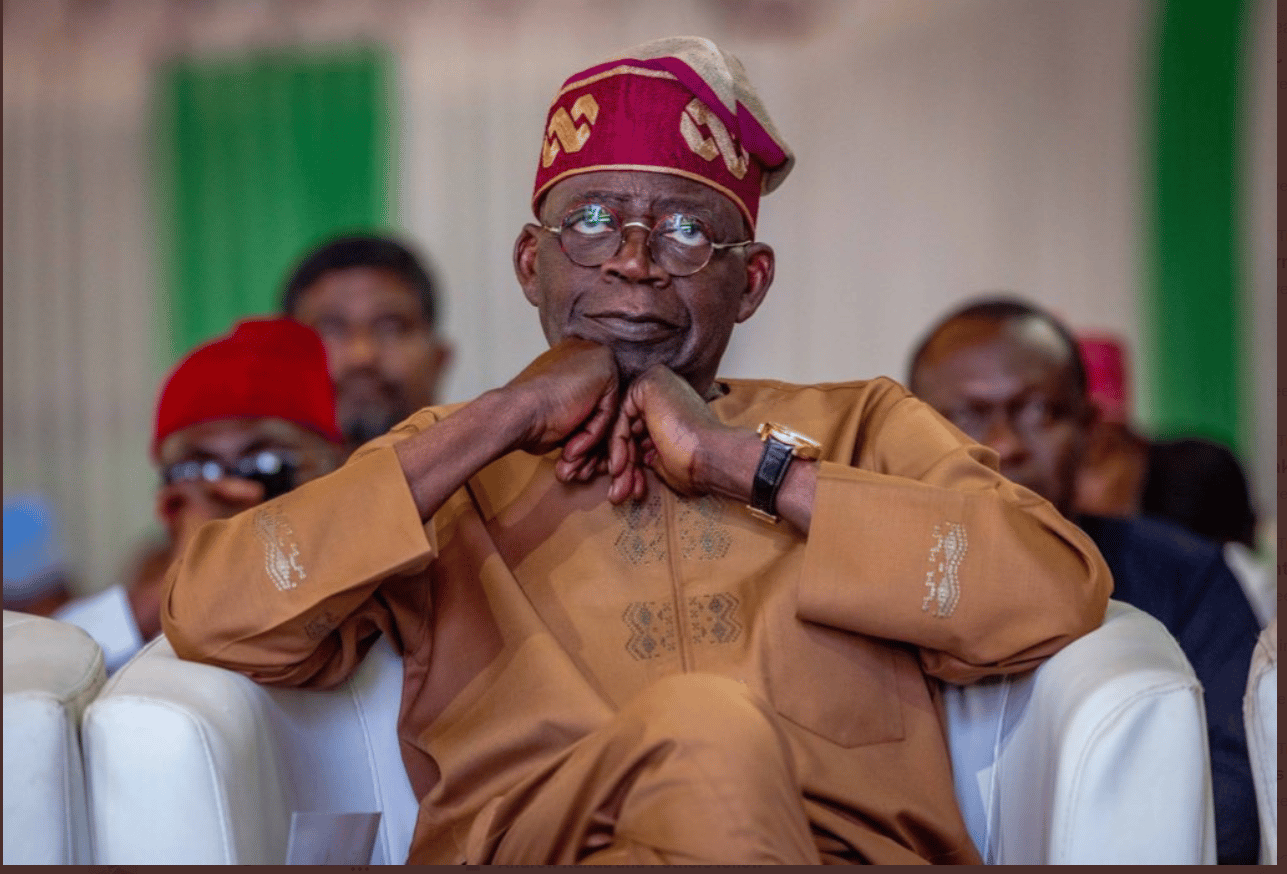 The absence of President-elect, Bola Tinubu, has sparked reactions from many Nigerians as they question his whereabouts.
Naija News reports that at the time of this report, the hashtag 'WhereIsTinubu?' has garnered over fourteen thousand tweets on the microblogging platform, Twitter.
The case of Tinubu's absence also happened before the 2023 election, however, it is surprising that Tinubu failed to mark his 71st birthday on March 29, which he usually celebrates with a lecture series known as Bola Tinubu Colloquium.
The former Lagos State governor's whereabouts and health condition have continued to generate concern among Nigerians.
Notwithstanding, his media team disclosed that Tinubu travelled overseas for vacation and subsequently Lesser Hajj in Saudia Arabia.
Reacting to the continuous absence, some Nigerian expressed their displeasure on Twitter.
@PIDOMNIGERIA wrote: "Where is Tinubu since Monday night. Please Remi tell us the truth. Or should we join you in prayers."
@UchePOkoye wrote: "The prison is where you belong Mr. Tinubu. He must come and defend himself."
@odogwu_obi wrote: "Tinubu has not been seen for several days even on his birthday, he is no where to be found..
This is just what to expect from Tinubu and his cabals if the drug Lord is allowed to be president of Nigeria.. Judiciary save Nigeria"
@EleyiLagos wrote: "Where is Tinubu, this is Tinubu all the way from France the President-elect of the Federal Republic of Nigeria."
@CitizenObs wrote: "Nigerian 'Pablo Escoba' and the so called "President-elect", Bola Ahmed Tinubu has not been seen in public for days. Where is Tinubu, the drug Lord of Lagos and Chicago?"
@Dawa911 wrote: "Where is Tinubu Nigeria and Nigerians voted for a living thing but INEC gave us a none living thing. The North is asking where is Tinubu, SS, and SE are tired of asking where is Tinubu. The whole nation is asking Come out Tinubu."
@decentRBL wrote: "Before campaigns, they asked; Where is Tinubu? He showed up to beat them silly at the polls as promised.
"After elections, they've once again asked; "Where is Tinubu?" This time, Jagaban will be back to take his oath of office as President of the Federal Republic of Nigeria."
@festus64 wrote: "Where is tinubu, and why is his absence fueling an interim government propaganda???
"Anyways,APC doesn't have enough foot soldiers to stage a nationwide protest that will warrant chaos that will lead to interim government"
@King_Inspires wrote: 2023, "Nigeria is still struggling with choosing leaders. But let it be known, we chose our leaders, but they are forcing on us one that is making Nigerians to be asking, 'where is Tinubu'."