Video Of Tinubu Surfaces Online Amidst Uncertainty Over Whereabouts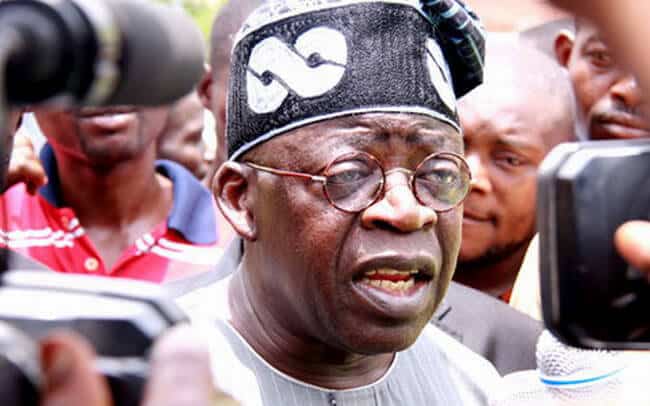 The spokesman of the All Progressives Congress (APC) presidential campaign council, Festus Keyamo, has shared a video of the President-elect, Bola Tinubu, amidst the uncertainty over his whereabouts.
Naija News reported that the hashtag 'WhereIsTinubu?' has been trending online for some days following the absence of Tinubu in the country.
The case of Tinubu's absence also happened before the 2023 election, however, it is surprising that Tinubu failed to mark his 71st birthday on March 29, which he usually celebrates with a lecture series known as Bola Tinubu Colloquium.
The former Lagos State governor's whereabouts and health condition have continued to generate concern among Nigerians.
Notwithstanding, his media team disclosed that Tinubu travelled overseas for vacation and subsequently Lesser Hajj in Saudia Arabia.
Taking to Twitter on Friday night, the Minister of State for Labour and Employment shared a video of Tinubu walking alongside the speaker of the House of Representatives, Femi Gbajabiamila.
According to Keyamo, the President-elect, and Gbajabiamila were taking a stroll on the streets of Paris.
He tweeted: "The President-elect, @officialABAT taking a stroll on the streets of Paris this evening (about an hour ago) with Speaker of the House of Representatives, Rt. Hon. Femi Gbajabiamila."