Confusion Over Sylva's Alleged Resignation From Buhari Govt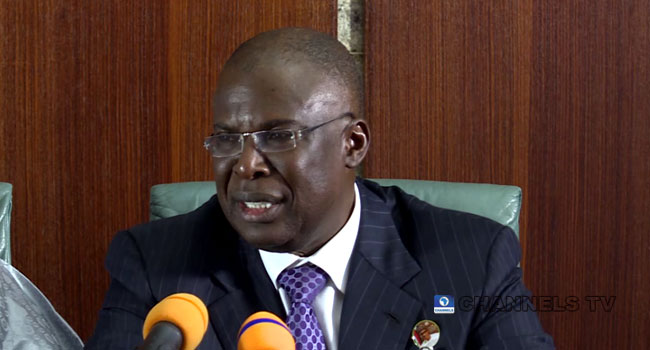 Confusion, on Thursday, trailed claims that the Minister of State for Petroleum Resources, Timipre Sylva, had resigned his position as minister over his ambition to be governor of Bayelsa State.
However, Naija News understands that senior officials of his ministry have not been able to confirm this.
Recall that Sylva was Governor of Bayelsa State, where he served for one term between 2008 and 2012.
Following reports of his resignation, officials at the Petroleum Resources ministry admitted that the rule of the All Progressives Congress (APC) required the minister to have resigned in about 30 days before the April 14, 2023 governorship primary.
"I have not seen his resignation letter and cannot confirm to you if he has resigned. But you know the rule of the party is that one must have resigned for at least 30 days before the primaries.
"So if he has sent his resignation letter to the President, I cannot confirm, but the fact remains that he is for the office of the governor of Bayelsa State," an impeccable source at the Federal Ministry of Petroleum Resources, who requested not to be named due to lack of authorisation, told The PUNCH.
Some members of the APC in Bayelsa State had called on the national leadership of the party to disqualify Sylva from contesting the governorship primaries of the party over his refusal to resign his position as a minister.
The report stated that party members from 43 Wards in Ekeremor, Ogbia, Sagbama, Kolokuma/Opokuma and Southern Ijaw Local Government Areas of the state, in a petition to the party national leadership, pointed out that as at the time the minister was screened, he had not resigned.