Identified Persons Behind Interim Govt Plot Are Not Untouchable – DSS Official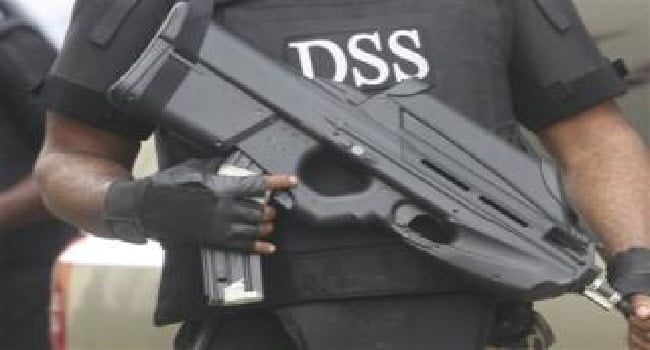 A top official of the Department of State Services (DSS) has said individuals identified by the secret police behind the plot to force an interim government in the country are not untouchable.
According to the DSS official, the identified persons would be arrested and they could face a treasonable charge for plotting to force an interim government.
"The maximum offence such a person could be charged with is a treason felony," the source told The Punch on Wednesday.
Recall that the DSS in a statement on Tuesday said it has identified individuals planning to stop the swearing-in of the President-elect, Bola Tinubu, and to force an Interim Government.
The agency said the plot to force an interim government is to set aside the constitution and undermine the civil rule in the country which would lead to an avoidable crisis.
It said the individuals are planning to sponsor mass violent protests and obtain frivolous court injunctions to forestall the May 29 inauguration of the new administration.
The DSS, however, vowed that it would work with all relevant organizations, individuals, and groups to ensure a seamless and successful inauguration as promised by President Muhammadu Buhari.
The secret police, therefore, warned those plotting to thwart democracy in Nigeria to retract from their devious schemes and orchestrations.