Bayern Munich Battling To Sign Victor Osimhen This Summer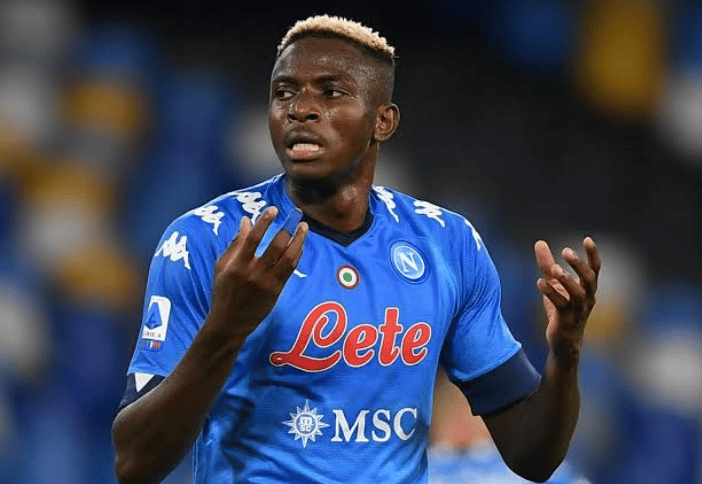 German Bundesliga giants, Bayern Munich are reportedly battling to secure the signature of Nigerian prolific forward, Victor Osimhen this summer.
Victor Osimhen has been enjoying an outstanding 2022-2023 season with Napoli and has cemented his position as one of the best attackers in the world.
Due to his form so far, the Nigerian striker has drawn interest from some of Europe's elite teams, including Real Madrid, Manchester United, Chelsea, Arsenal, and Liverpool, in addition to the French Ligue 1 champions Paris Saint Germain.
The 24-year-old, who has dominated Italian football and is one of Europe's most potent attackers, has helped Napoli to remain top of Italian Serie A and qualify for the UEFA Champions League quarter-finals.
In 29 appearances in all competitions, the Nigeria international has scored 25 goals, giving Luciano Spalletti's squad a 21-point lead in Serie A standings.
Thanks to Osimhen, Napoli are currently 15 points away from winning their first Scudetto since 1990.
According to speculations in the Italian media, as published by TuttoSport, the Bavarians are supposedly ready to grab Osimhen from the club's owner Aurelio De Laurentiis and have reportedly started negotiations with Napoli on a potential move worth €120 million.
"Bayern Munich are pressing very hard on the Nigerian attacker, willing to go crazy", the publication claimed.
Aurelio De Laurentiis is aware of Osimhen's value, and it is unlikely that Napoli will accept anything lower than £150 million which is Napoli's asking price for their star forward this summer.