Atiku Urges PDP Members To Deepen Engagement With Labour Party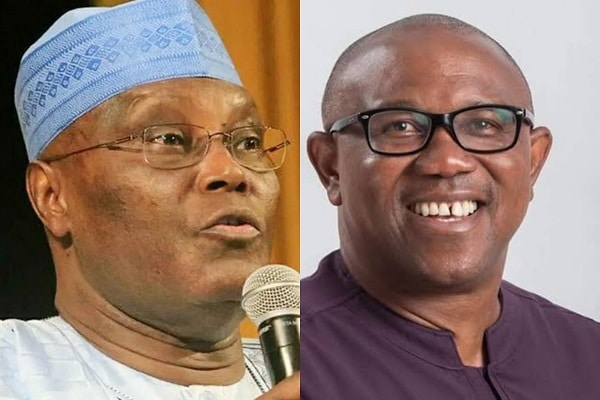 A chieftain of the Peoples Democratic Party (PDP), Osita Chidoka, has said the party's presidential candidate, Atiku Abubakar, has urged members to deepen their engagement with the Labour Party (LP).
Naija News recalls that Atiku and LP presidential candidate, Peter Obi, who came second and third respectively in the just concluded election, are challenging the victory of All Progressives Congress (APC) candidate, Bola Tinubu, in court.
They both claimed to have won the election and pointed out discrepancies in the transmission of results during the election.
However, Chidoka in a social media post on Wednesday, March 29, said Atiku asked that the PDP members deepen engagements with LP.
He said, "At 8 am today I met with Atiku Abubakar and he asked that we deepen our engagement with LP"
The former minister of aviation added that he also met the former governor of Anambra State at his office on Wednesday evening.
According to him, both Atiku and Peter Obi are pursuing their goals toward a better Nigeria.
He wrote: "At 6pm I met with my brother Peter Obi at his campaign office where he has been since 8am and still plan to be till 10pm
"Interesting how the erstwhile candidates are out and about pursuing their goals towards a better Nigeria"