Why President Buhari Is Key To Survival Of APC – Orji Kalu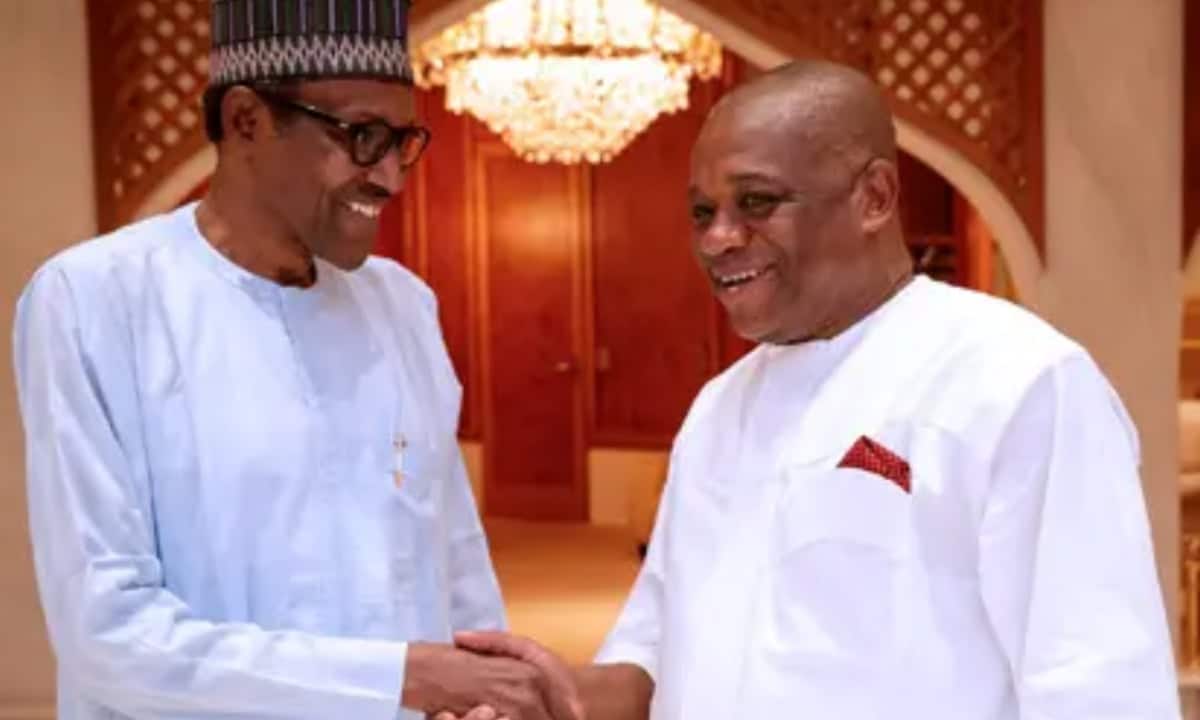 The Chief Whip of the Senate, Orji Uzor Kalu has said President Muhammadu Buhari is important to the survival of the All Progressives Congress (APC).
Kalu stated this while speaking with State House correspondents shortly after his closed-door meeting with President Muhammadu Buhari at the Presidential Villa on Tuesday.
The former Governor of Abia State said the ruling party was on the verge of collapse from the threats of internal crises before the elections but was saved by the timely intervention from Buhari.
The Abia North lawmaker suggested the need for the ruling party to revive the Board of Trustees (BoT) body to forestall such threats to its cohesion in the future.
Kalu urged the President to fill the role of the BoT chairman and helped the party navigate crises and wranglings in state chapters of the party.
He said: "There's one thing I suggested to the President that I did not tell you, people. I suggested to the President 'we cannot allow you to rest'. I'm going to be consulting the party.
"The party should bring back our Board of Trustees or something that looks like it so that Mr. President will be Chairman of the Board of Trustees of the party so that every four or five months, he will come and see how the party is doing.
"We cannot just leave the party empty. It was done in the young days of the (defunct) Action Congress of Nigeria (ACN) so that the President will still be part of the conscience of the party so that we will have somebody to run to when we have problems in the party. This is because it was just God that saved our party. That is the truth. God saved our party because the quarrel within the party was so much; the rancour is so much. It's just God that saved this party.
"So, we need a man like President Buhari to be our BoT chairman. So, every three, or four months, we will go and drag him from Daura and he will settle party matters. We will put him back. He goes back there and continues looking after his cattle and rice and the rest of them."