NJSC Sacks Judge, Demotes Two Others Over Abuse Of Power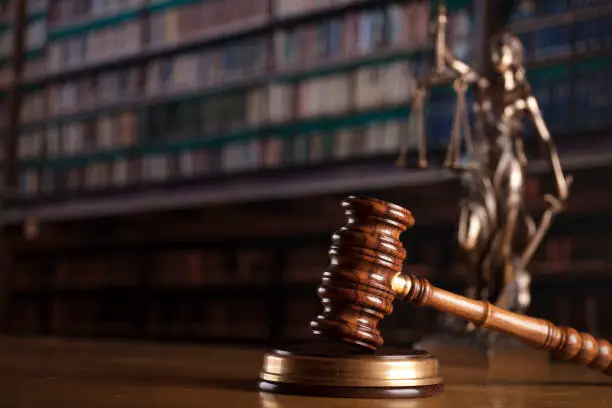 The Magistrate Court judge in Salka, Magama local government of Niger State, Mohammed Bako Iya has been sacked with immediate effect.
Naija News reports that while Iya was sacked, two others including the Sharia Judge of Kotun Bola Minna and his colleague in Badeggi, Mohammed Baba Enagi, were demoted by one grade levels each.
The Niger State Judicial Service Commission (NJSC) disclosed on Wednesday that the development was with immediate effect.
Giving the reason for the sack and demotion of the judicial officers, the NJSC Secretary, Abdulrahman Ahmed Garafini, at a press briefing in Minna, said they were involved in an alleged case of gross misconduct and abuse of judicial power.
Garafini explained that the decision was taken at the Commission's 136th meeting on 21st March 2023, after considering  the recommendations of the Justice Mohammed Mohammed-led committee set up to look into petitions against the judges.
He advanced that three out of seven petitions were against the sacked judge, adding that two of the petitions were sufficiently proven by the petitioners and the judge unequivocally admitted the allegations brought against him.
The NJSC Secretary revealed that Iya was setting aside his judicial duties by representing and shielding a suspect, Saba Idris, from arrest by police and court.
Iya, in a second petition, was said to have allegedly use the power of his office to intimidate and collect the sum of N400,000 from Fulani Herders whose cattle destroyed his beans farm.
"It was further discovered that Mohammed Bako was a judge in his own case and used the instrument of his office to facilitate a gainful benefit for his personal interest and private affairs, hence, the NJSC approved the committee's recommendations and dismissed the respondent with immediate effect," Garafini added.
The NJSC Secretary revealed that the two Sharia court judges, Abdullahi Nasiru and Mohammed Baba Enagi are also to serve a tutelage of one year in other courts.