Naira Scarcity: Crisis Eases Up As Nigerians Now Have Access To Their Monies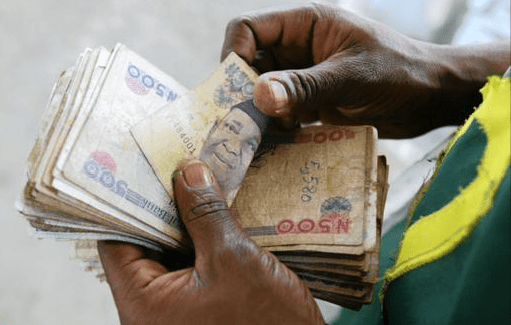 The cash crunch faced by a lot of Nigerians seems to be easing up with the new Central Bank of Nigeria (CBN) directive to Deposit Money Banks since Friday last week.
Naija News reports that activities in several banks are normalising as Nigerians can now access their monies with various banks.
It was gathered that queues and massive crowds at banks have started to become a thing of the past again as banks increased cash payout to customers on Tuesday.
This online news platform learnt from Vanguard that most of the banks' branches had enough cash to meet customers' withdrawal needs.
It was learnt that four banks on Broad Street on Lagos Island allowed customers to withdraw as much as N200,000, unlike before when the limit was N5000.
While FirstBank branches paid N10,000 from the Automated Teller Machines (ATM) to both it's customers and non-customers, the United Bank of Africa (UBA) paid N100,000 over the counter and N20,000 at ATMs to customers and N10,000 to non-customers.
The situation at the Guaranty Trust Bank, GTB, was slightly different, as N15,000 was paid to customers over the counter with a withdrawal slip.
Similarly, the situation was same in Abuja on Tuesday with banks having enough cash to meet customers' withdrawal needs.
A Bank staff who pleaded anonymity told Vanguard that CBN had maintained the supply of cash to banks and that has eased the pressure on them.
It was also gathered that majority of the ATMs visited in the nation's capital were dispensing mainly the old N1000 and N500 notes, as over the counter withdrawal limit was N500, 000 in some banks visited.
Also it was discovered that majority of customers who visited banks yesterday went to complain about issues arising from the period of the naira crisis.