I Will Not Respond To Salako Because He Has A Mental Condition – Rhodes-Vivour Makes Allegation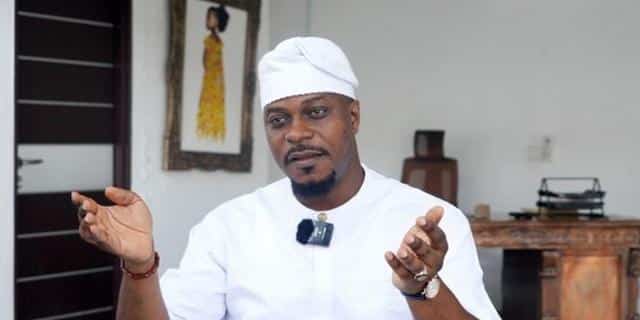 The Labour Party (LP) candidate for Lagos State in the recently concluded gubernatorial election, Gbadebo Rhodes-Vivour has claimed that the former chairman of the party in the state, Kayode Salako is suffering from Bipolar disorder.
Naija News recalls that sometimes last week, Kayode Salako's wife,  Foluke Daramola claimed that Rhodes-Vivour had sidelined her husband after he was handed the party ticket.
Kayode, who resigned his position in January 2023 to focus on running for the Oshodi Isolo Constituency 1 in the House of Representatives had been accused of working with the All Progressives Congress, (APC).
Kayode and Rhodes-Vivour have been in verbal war since the governorship election was concluded.
Reacting to the allegations against him via a tweet on Tuesday, Rhodes-Vivour stated that he would not indulge Kayode in a war of words as he was taking out of the influence of his mental health condition.
He wrote, "I am very empathetic when it comes to mental health conditions and I do take it very seriously. As a result, I will not be responding to Kayode Salako because I know for a fact that he is Bi-Polar.
"Sadly, this condition is used by others to manipulate him for political gain. I wish him well and hope he gets the medical attention he needs".