APC, Ortom 'Clash' Over Appointments, Promotions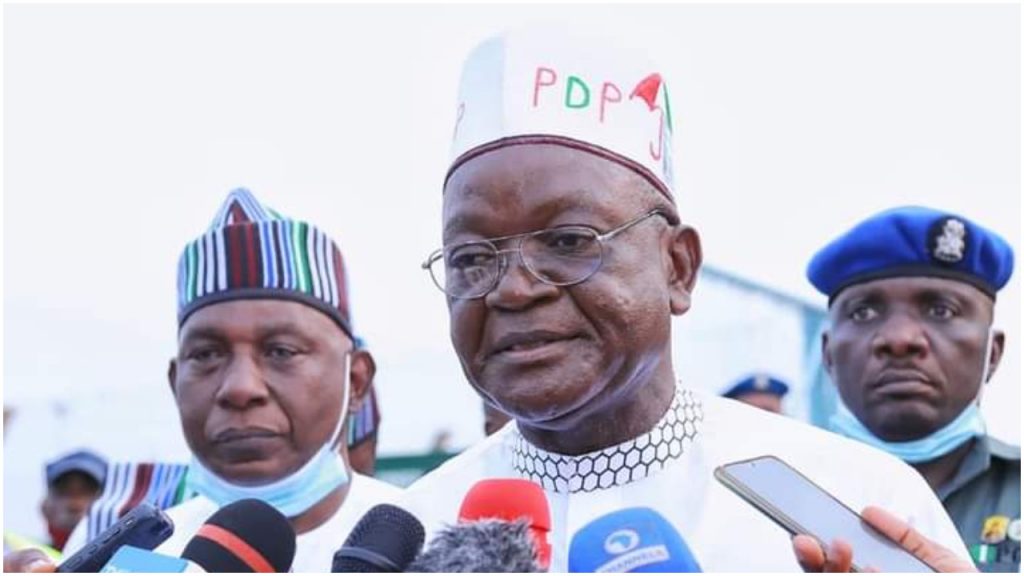 The Benue State chapter of the All Progressives Congress (APC) and Governor Samuel Ortom have publicly disagreed over appointments and promotions carried out by the outgoing administration.
Naija News reports that Rev Fr. Hyacinth Alia of the APC is set to take over from Ortom's administration on May 29th.
In a statement on Tuesday by its Publicity Secretary, Daniel Ihomou, the APC accused Ortom of setting a booby trap for the coming administration to slow down its takeoff.
The party said the Benue governor plans to appoint his cronies as new permanent secretaries and give undue promotion to selected individuals of interest in the state civil service, warning that the alleged undue promotion by Ortom is a 'Greek gift.'
The party said, "These selected individuals have been tools in the hands of the failed Ortom-led government, constituting themselves into a cartel that has robbed Benue civil servants, pensioners, and the state at large of the dividends of democracy and have brought untold hardship to the people of the state.
"The All Progressives Congress in Benue State urges those whose names have been penciled down for such ill appointments, promotions, and placement to reject such Greek gifts from the Ortom-led administration.
"We will like to advise that those who refuse to heed this warning and take up such appointments will be treated as saboteurs and enemies of the Benue people.
"The incoming administration of Rev. Fr. Hyacinth Alia in Benue State is positioned to restore peace in our communities and to deliver its promises of restructuring, rebuilding, and developing Benue. The APC will, therefore, not fold its arms and allow anyone or group of persons to plant landmines in its path."
But in a swift reaction, Ortom's media aide, Terver Akase, accused the APC of only giving excuses in advance for its impending failure.
While describing the claim as baseless, Akase called on the Benue people to ignore the APC.
He said, "There is no iota of truth in what they are saying. If at all there is something like that, is it bad for that people who are due for promotion should not be promoted? There is nothing truthful about that.
"What they are saying shows that the APC people are not ready to learn. Benue people should ignore them; it is another lie manufactured by the Benue APC to whip up sentiment and probably lay foundation for their failure."