Top Governorship Aspirant Pulls Out Of Kogi APC Primary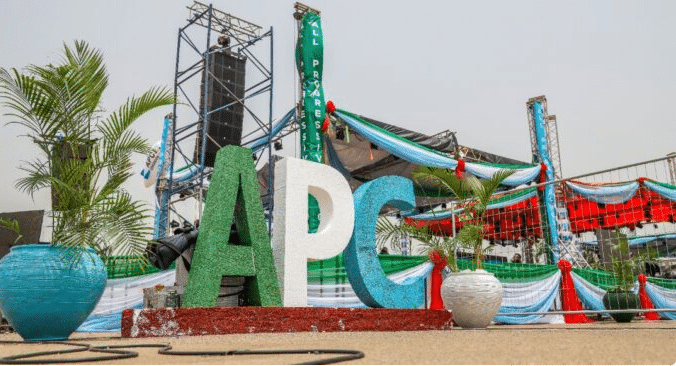 A chieftain of the All Progressives Congress (APC) in Kogi State, Princess Hadiza Ibrahim, has withdrawn from the Kogi State governorship primary of the party.
Speaking to journalists, Ibrahim said she pulled out from the race because her ambition clashed with the governorship aspiration of a House of Representatives member, James Faleke.
Recall that Princess Ibrahim was in the Kogi gubernatorial race in 2015 and 2019.
She said: "I wish to state emphatically that the reason I did not obtain the Expression of Interest form for the APC governorship primary election coming up in April was borne out of some political reasons.
"I also wish to inform you that my ambition is borne out of the genuine desire to provide a people-oriented leadership that would ensure the provision of needed gains of democracy to our people in line with their wishes and aspirations.
"However, that desire can only be attained when it is not in conflict with my political leader, James Faleke, who is my political mentor and teacher. Having worked so closely with him on the political front for years, I consider it an affront to be in the same contest with him. A student cannot know more than the teacher.
"It is no longer news that James Faleke is also in the race for the governorship seat of Kogi State.
"He was the governorship running mate to the late Prince Abubakar Audu in 2015 and the ticket was cruising to victory before Audu's sudden death. The development created a political vacuum that has been so difficult to fill.
"For this reason and more, I have decided to allow reason to prevail to ensure that the vacuum is filled to ensure fairness and justice."
But Naija News reports that James Faleke had also stepped down from the governorship race.
Faleke, who noted that he worked for the success of the President-elect, Bola Tinubu in the presidential election, said it would be wrong to jump out of the team that worked for Tinubu's emergence.
He commended the people that bought the governorship form of the APC for him.
Faleke, however, pleaded with his supporters and the people of Kogi State to see the bigger picture, adding that he is with them in spirit, body and soul.
The ally to the President-elect, while addressing newsmen on Sunday, promised to always contribute to the development of Kogi State.