Lagos Guber: I've No Regret Supporting Rhodes-Vivour Over Jandor – Bode George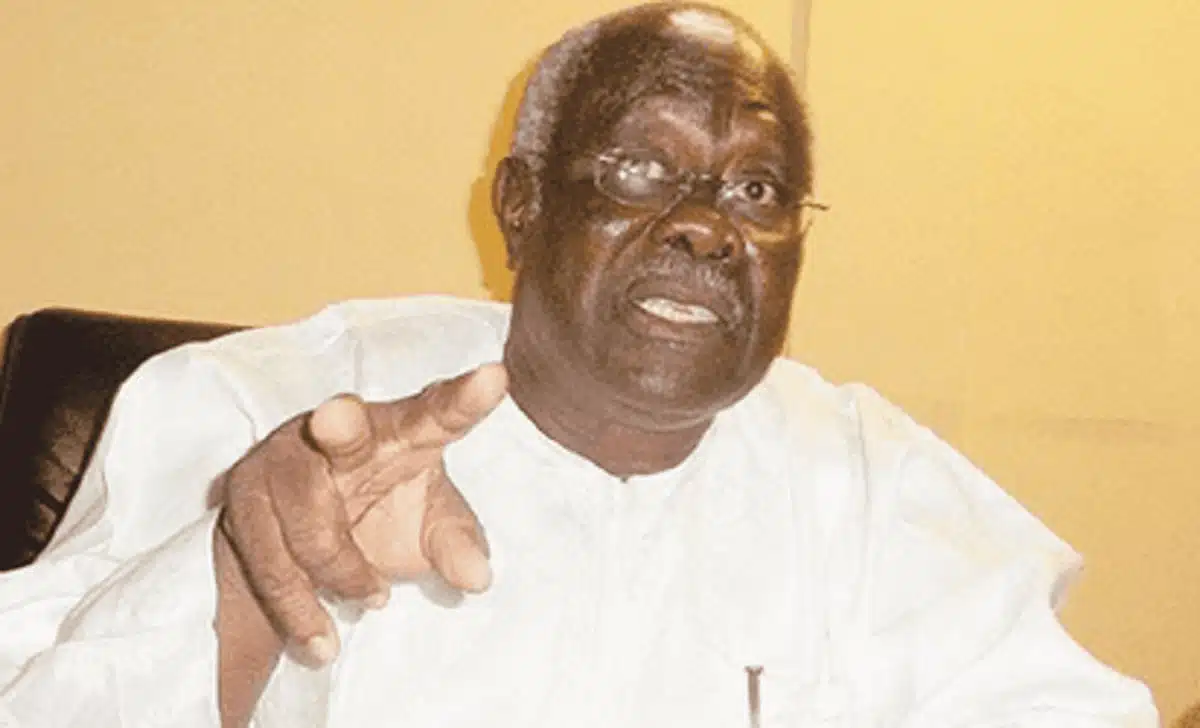 A chieftain of the Peoples Democratic Party (PDP), Bode George, has said he was happy to have supported the Labour Party (LP) candidate, Gbadebo Rhodes-Vivour, in the Lagos governorship election.
Speaking during an appearance on Channels TV's Politics Today on Monday night, George said Rhodes-Vivour was the best among all the governorship candidates for the election.
The PDP chieftain added that he has no regret for not supporting the candidate of his party, Abdulazeez Olajide Adediran, popularly known as Jandor, in the March 18 election.
George said he followed the decision of a group he belongs to which was to support the best among all the candidates irrespective of political affiliation.
He said, "If you say that I supported somebody from another party, it is not me as PDP. There is a group called Omo Eko Pataki and as a bonafide Lagosian we sat down, we took each of those candidates from (Governor Babajide) Sanwo-Olu to Jandor and others and we weighed them.
"And there was a new movement going on in the country and we said look, who has the capacity? Who has the best educational background? Who has the moral background to handle my state? As a PDP, the fellow who got the ticket was on another planet.
"No regrets whatsoever (not supporting Jandor). And let me tell you something, I said publicly to our presidential candidate that if they do not honour the South-West, I won't vote for Atiku, I did not hide it."
The PDP chieftain said the opposition party must come together and resolve its internal wranglings in order to move forward.
George also called on the party leadership to probe what made the aggrieved PDP governors also known as G5 governors and other elders withdraw their support for the party's presidential candidate, Atiku Abubakar.