MC Oluomo Should Pay For It If He Broke The Law – Lagos Deputy Gov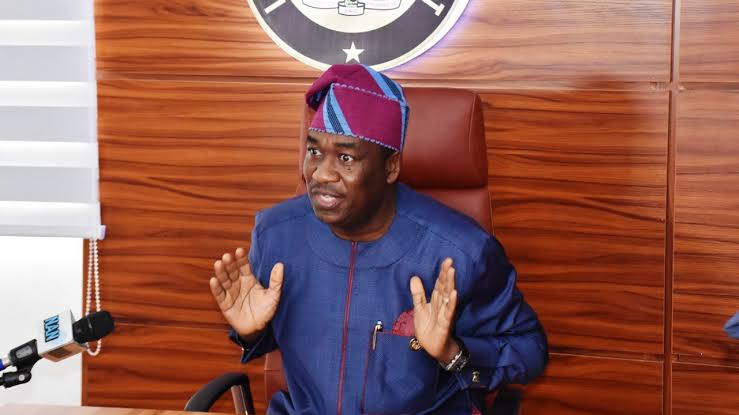 The Deputy Governor of Lagos State, Dr. Babafemi Hamzat, has called for the arrest of the State Parks Management Committee Chairman, Musiliu Akinsanya, also known as MC Oluomo, if it can be proven that he broke the law.
Naija News reports that the Deputy Governor made the call during an interview on Channels Television's Sunrise Daily on Tuesday.
While condemning violence and ethnic slurs, the number two citizen of the state said anybody, including MC Oluomo, who is proven to be responsible for violence, should be made to face the law.
He stated that he cannot direct the arrest of MC Oluomo as he was not the head of any security agency or the police.
However, Hamzat noted MC Oluomo had clarified a video that went viral online where he was caught asking Igbos not to come out to vote during the gubernatorial election if they won't vote for the All Progressives Congress (APC).
According to the Deputy Governor, he is not in a position to get the facts behind the viral video.
Hamzat said: "I am not calling for the arrest of anybody. I am not a police officer or a Prosecutor who would look at the evidence.
"In the case of MC Oluomo, he has come out to say he was actually referring to one woman who is mama Chinedu (sic) or something like that. And the woman said he was talking to me and we have been friends… he has been my customer for years. And that he was talking to her."
He added: "I don't know the facts. But people should examine the facts. And if, in truth, he (MC Oluomo) has broken the law, of course, he must pay for it. It is as simple as A B C." 
Speaking on the conduct of the election that returned him and Babajide Sanwo-Olu, as Deputy Governor-elect and Governor-elect, respectively, Hamzat said it was free and fair.
While noting that there were reports of violence in some parts of the state, the APC chieftain claimed that such was only recorded in a small portion of the over 13,000 polling units in the state.