What A Staff Who Stole From Me Did After I Fired Him – Yul Edochie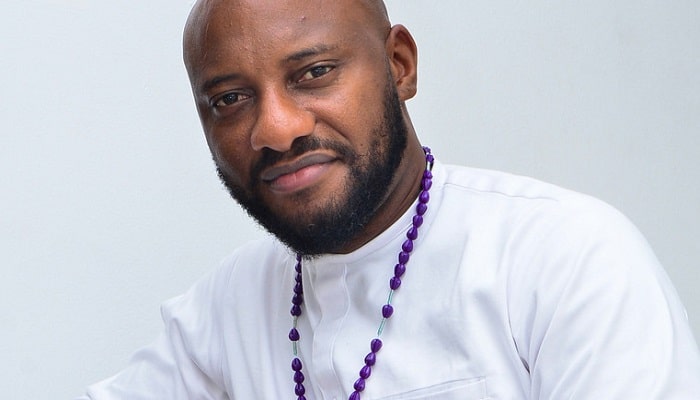 Popular Nollywood actor, Yul Edochie has shared a sad experience with a staff whom he took as a brother.
Speaking via his official Facebook page, the thespian lamented that the staff in question stole from him.
He explained that despite his benevolence towards the staff he still went on to take some of his money.
He noted that he had to relieve the man of his duties, however, he never asked him to pay the money back.
Despite the kind gesture, the man called him a few months later to beg him for financial assistance.
The actor noted that the plea initially got him infuriated but after much pondering, he just had to send the money.
Yul Edochie used the medium to urge his followers to learn to forgive.
He wrote: "I had a staff whom I took like a brother and was even dashing him money from time to time, in addition to paying him for his services.
"One day I found out he was stealing from me and had stolen so much money already. (In this hard economy). I laid him off.
"He didn't have money to pay back, I just told him to go, don't pay back just go so you won't steal more. Later he called to beg for forgiveness.
"I forgave him but I told him to stay far away from me. A few months after he called begging me for financial assistance. As a human being, the first thought that came to me was 'what nerve, he still has guts to beg for money, what an ingrate'.
"I felt like unleashing my anger on him. But later in my quiet moment I started thinking. Everyday we wrong God and we ask for forgiveness, and we still ask for his blessings. What is forgiveness if you can't lend him help?
"In the course of living here on earth some people will offend you and you will offend some people too. As we ask God for forgiveness and blessings, we must be willing to forgive and bless those who wrong us'. That's the true preaching of Jesus Christ. These thoughts kept ringing in my head. So I sent him money. Life is short. None of us will be here forever."