MC Oluomo: IPOB Sends Message To Igbos Residing In Lagos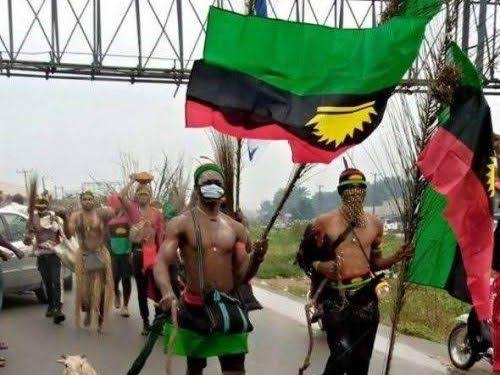 The Indigenous People of Biafra, IPOB, has warned Igbos residing in Lagos State, to be cautious of thugs led by the former chairman of Lagos State National Union of Road Transport Workers, NURTW, Musiliu Akinsanya, popularly known as MC Oluomo.
Naija News reports that this comes in the wake of the attack on Igbos in Lagos during the governorship and house of assembly elections.
IPOB's spokesman, Emma Powerful, in a statement on Monday, lamented the silence of Yoruba leaders over the attack on Igbos and their businesses.
According to Powerful, the silence of Yoruba politicians over the attack on Igbos has shown that the age-long bitterness can't be healed stressing it is an indication that they agree with the plot to forcefully eject Igbos from Lagos State.
He further urged the Igbos in the state to protect their lives and businesses threatened by MC Oluomo and his thugs.
The IPOB spokesman added that threatening Igbos in Lagos State was a threat to entire Biafra and they would respond to the situation shortly.
Powerful said: "The Indigenous People of Biafra led by Mazi Nnamdi Kanu condemn the numerous abductions and attacks on Ndigbo, resident in Lagos by the notorious thugs and criminals led by MC Olomo.
"In the interim, we encourage Ndigbo to form gallant groups to defend themselves from the tribal vagabonds and political thugs. Yoruba criminals and cultists recruited by the politicians are pushing the Igbos and expecting us to react and we must respond to them shortly."