Analyst Reveals How 2023 General Election Ended The Saraki Dynasty In Kwara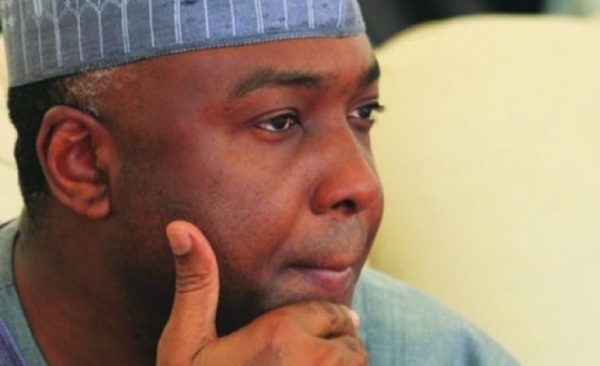 Indications are that the outcome of the 2023 general elections in Kwara state might possibly be the end of the influence the former Senate President, Bukola Saraki and the Saraki political dynasty has in the state.
Naija News reports that while some political analyst in the state believe that the aftermath of the just concluded election was the end of the Saraki, others say it might take time for it to come back to authority.
It was gathered that a lawyer and public affairs analyst identified as Titilope Anifowoshe told TheCable that the 2023 elections broke the last straw on Saraki's back.
The former Kwara State governor and his party, the Peoples Democratic Party (PDP) were defeated in all the elections, presidential, governorship, senate, house of representatives, and state house of assembly.
It was gathered that even though Saraki managed to win his polling unit in the presidential election, the PDP only secured 29,978 votes while All Progressive Congress (APC) won with 47,784 in Saraki's Ilorin West LGA.
At the conclusion of the election, the PDP secured 136,909 votes, the APC polled 263,572 votes in the state and also won all the senatorial and house of representatives seats in the state.
For the governorship election, the PDP lost all the 16 LGAs in the state to the APC, including Ilorin West, while sweeping 23 of the 24 state house of assembly seats of the state.
Following the outcome of the election, some analysts have concluded that the 2023 general election seemed to have nailed the political influence of the Saraki family in the state.
However, Anifowoshe asserted that the imposition of party candidates ruined the show for Saraki in the contest.
The analyst explained that "The 2023 election in Kwara seems to be the final nail in the coffin of the Saraki Dynasty. Times may change, but there is so much to learn from the overwhelming victory recorded by the APC in Kwara.
"Considering allegations of vote buying, it may be too early to attribute the fall of PDP in Kwara to the yearnings of Kwarans for good governance. However, concluding that the political game has changed is safe.
"A huge percentage of Kwara PDP stakeholders were allegedly dissatisfied with the primaries. The primaries that elected the candidates of PDP were marred by the massive imposition from Bukola's camp."