ADC's Abejide Joins Kogi Governorship Race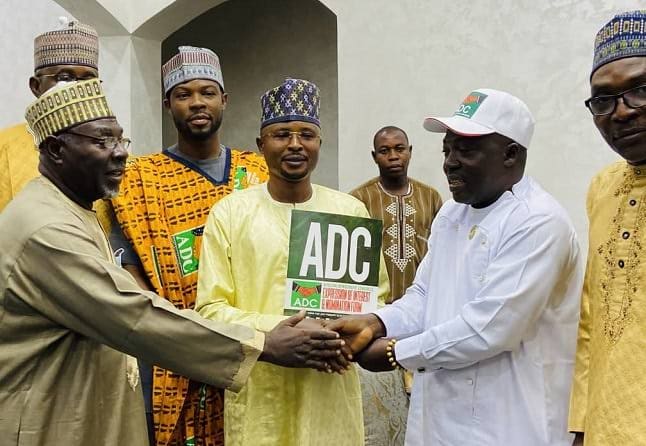 A chieftain of the African Democratic Party (ADC), Leke Abejide, has joined the Kogi State governorship race.
Naija News reports that Abejide, the member representing Yagba East/West/Mopamuro Federal Constituency in the House of Representatives, picked his nomination and declaration of interest forms at the party's headquarters in Abuja on Monday.
In a chat with reporters after presenting the forms to ADC members and people of Okun in Kogi West Senatorial District on Monday, Abejide said it is the turn of his people to produce the next governor of the state.
Abejide, who has just won a second term in the House on the platform of the ADC, said Okun people should be allowed to govern the state for the first time after the Igala and Ebira in the other districts have ruled the state.
The lawmaker claimed that Okun people in other political parties are backing his governorship ambition, adding that he has the capacity to lead the North Central state.
He said, "Kogi State is going down the drain and if we do not take it now, it would atrophy away completely. Our people are not getting their salaries as and when due; those that are getting are getting percentages, some like 20 per cent, 15 per cent. These I want to erase and that is why I want to become governor."
He asserted that the ADC has the chances of defeating the incumbent All Progressives Congress (APC) and the Peoples Democratic Party (PDP) in the November 11 poll because his party is spreading so fast in Kogi.
He said: "ADC has prospects. Before, I was the only one in the state. Now we have members with me who won seats (in the House) and we won (Kogi House of) Assembly seats. Those ones that they took away by force, we would reclaim them from court.
"And then, this is not about me. It is about the people. The people are the ones pressurising me because me I didn't want to come out. They said they see me as the only light that can help them because, now, they have tested so many people before I came into House of Reps.
"They see what I am doing as their House of Reps member, constructing roads – how many kilometres? – doing other things like providing water for them, providing electricity, giving them free education. Now, I am taking care of five local government areas. I want to do it across the 21 local government areas."