2023 Election: Pro-Tinubu Protest Erupts In Abuja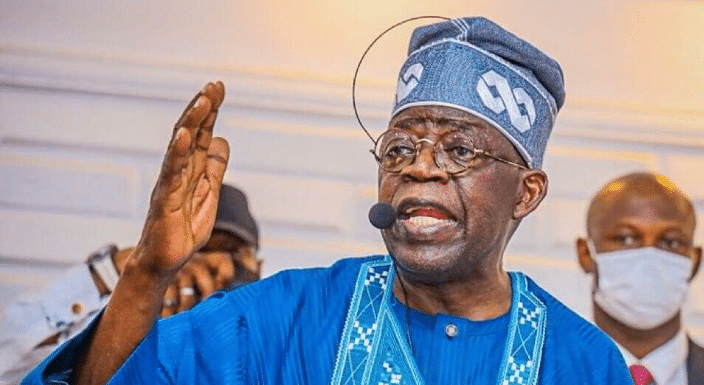 Supporters of president-elect of the Nigeria's ruling All Progressives Congress, Bola Tinubu stormed the Federal Capital to defend the mandate of the party's leader after the refusal to congratulate the new Nigerian leader.
According to one of the organizers, Suleiman Raji, the demonstration was to condemn those who have been silent because their action or inaction could put Mr Tinubu's mandate in jeopardy.
"They are refusing to congratulate him and that is why we keep seeing people coming with all manner of attacks on the president-elect," Mr Raji said on Monday morning. "It is very wrong because he was elected by Nigerians in a free and fair campaign."
A frontline Christian leader in Nigeria, John Onaiyekan said that the American President, Joe Biden and several other religious and political leaders in Nigeria and beyond who have withheld congratulatory messages to Tinubu fuels doubt on the U.S. leader's acceptance of the new Nigerian leader.
He said: "We have to defend the mandate freely given to Asiwaju Bola Tinubu because it is the right thing to do," another protester Sherifat Yusuf said. "We cannot sit down and allow them to rob us of a mandate that was freely given to Asiwaju." 
The protesters said they would make their demands regularly until Mr Tinubu is sworn in on May 29.
"Their silence is very loud at this sensitive period because people out there are thinking that something bad may happen to this new government," Ms Yusuf said while on her way to the Unity Fountain venue of the rally. "We have to show support to Asiwaju until he is successfully sworn in as president to take our country to the next level."
Naija News had reports that Tinubu was declared winner of Nigeria's February 25, 2023, presidential election in a race that pitted him against three formidable challengers. Atiku Abubakar of the Peoples Democratic Party came second, while Peter Obi of the Labour Party came third.
Both politicians are now challenging Mr Tinubu's emergence as president-elect, alleging Mr Tinubu's ineligibility and irregularities in the conduct of the exercise.