2023 Election: How Governors Are Ranked Based On Votes Gathered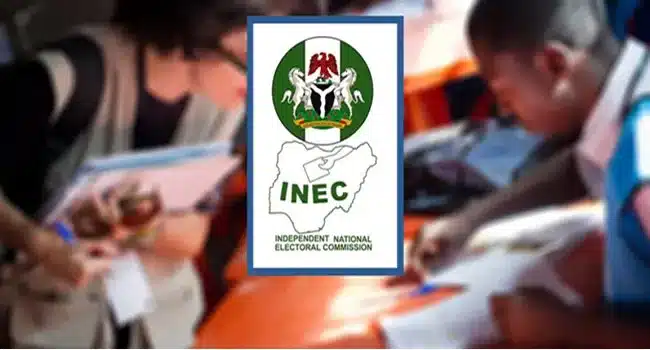 Naija News had earlier reported that the electoral body announced winners from twenty-six states, while the governorship election in Kebbi and Adamawa State remains inconclusive.
Political parties like the All Progressives Congress (APC), Peoples Democratic Party (PDP), New Nigeria Peoples Party (NNPP) and the Labour Party (LP) produced one or more governor-elect.
According to the declaration by INEC, APC won fifteen states, PDP won nine states, while NNPP and LP both grabbed a state.
Meanwhile, this article shows the rating of the governor-elects based on the votes recorded in their states during the governorship election.
The governorship candidate of the NNPP in Kano State, Abba Kabir Yusuf had the highest number cote during the electoral process.
See the list below:
1. Y Abba (Kano): 1,019,603
2. D Radda (Katsina): 859,892
3. B Sanwo-Olu (Lagos): 762,134
4. Uba Sani (Kaduna): 730,002
5. N Umar (Jigawa): 618,449
6. S Makinde (Oyo): 563,756
7. B Zulum (Borno): 544,542
8. C Mutfwang (Plateau): 525,2999
9. M Bala (Bauchi): 525,280
10. A Hyacinth (Benue): 473,933
11. U Baggo (Niger): 469,896
12. A Ahmed (Sokoto): 453,661
13. D Lawal (Zamfara): 377,726
14. O Sheriff (Delta): 360,234
15. U Eno (A/Ibom): 354,357
16. A Sule (Nasarawa): 347,209
17. Y M'hod (Gombe): 342,831
18. M Buni (Yobe): 317,113
19. S Fubara (Rivers): 302,614
20. D Abiodun (Ogun): 276,298
21. A Abdulrahman (Kwara): 273,424
22. B Otu (C/river): 258,619
23. K Ogbu (Taraba): 257,926
24. F Nwifuru (Ebonyi): 199,131
25. A Otti (Abia): 175,466
26. P MBAH (Enugu): 160,895