Yul Edochie Advises Broke Men Having 'Feelings' For Rich Women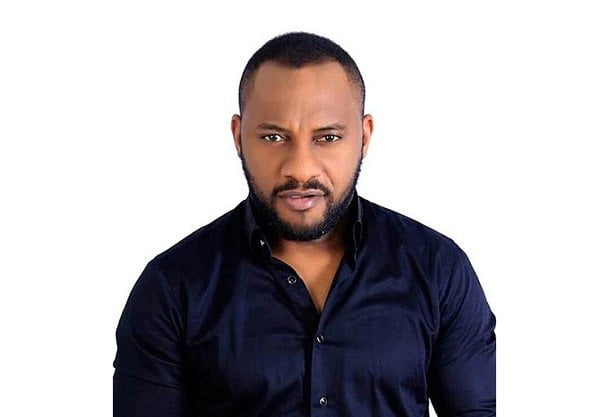 Nollywood actor, Yul Edochie, has opined that not all women are after money and advises 'broke' men to keep their confidence level high.
Naija News reports that the thespian made this known in a post via Instagram, stating that some women are moved by the quality of a man and his level of reasoning.
According to Yul, if a broke man has feelings for a woman, he should not be afraid to confess it as the woman will either say yes or no and would not kill him.
In his words: "If she's rich and you, shishi no dey your side but you like her, tell her you like her. If you want to date her tell her. Not all women are after money. Some women are moved by the quality of the man, his reasoning, his behaviour, his looks.
"Tell her how you feel. She'll either say yes or no. She no go kill you. Whether you're rich or poor, as a human being keep your confidence level high. Even your confidence can make her like you. Money is not everything"
Yul Edochie Speaks On Tribalism
Meanwhile, Yul Edochie has dismissed talks about Lagos State being a no man's land.
The 41-year-old who declared Lagos State as a Yoruba State in a lengthy post on Instagram shunned tribalism in a post captioned "Let's kill Tribalism before it kills us".
Yul noted that Yoruba's have been largely accommodating, adding that it was a known fact that Igbos have also contributed to the state.
He wrote, "I've lived in Lagos since 2011. Built my house in Lagos. Not once have I experienced any form of hate or rejection from the Yorubas. Anytime Yoruba boys see me on the street, they gather to greet me, and it's all love always. And this talk flying around that Lagos is a no man's land is wrong. Lagos is a Yoruba state in Yoruba land."