Keyamo Has Dumped His Job As Minister, Now Tinubu's Spokesman – Atiku's Aide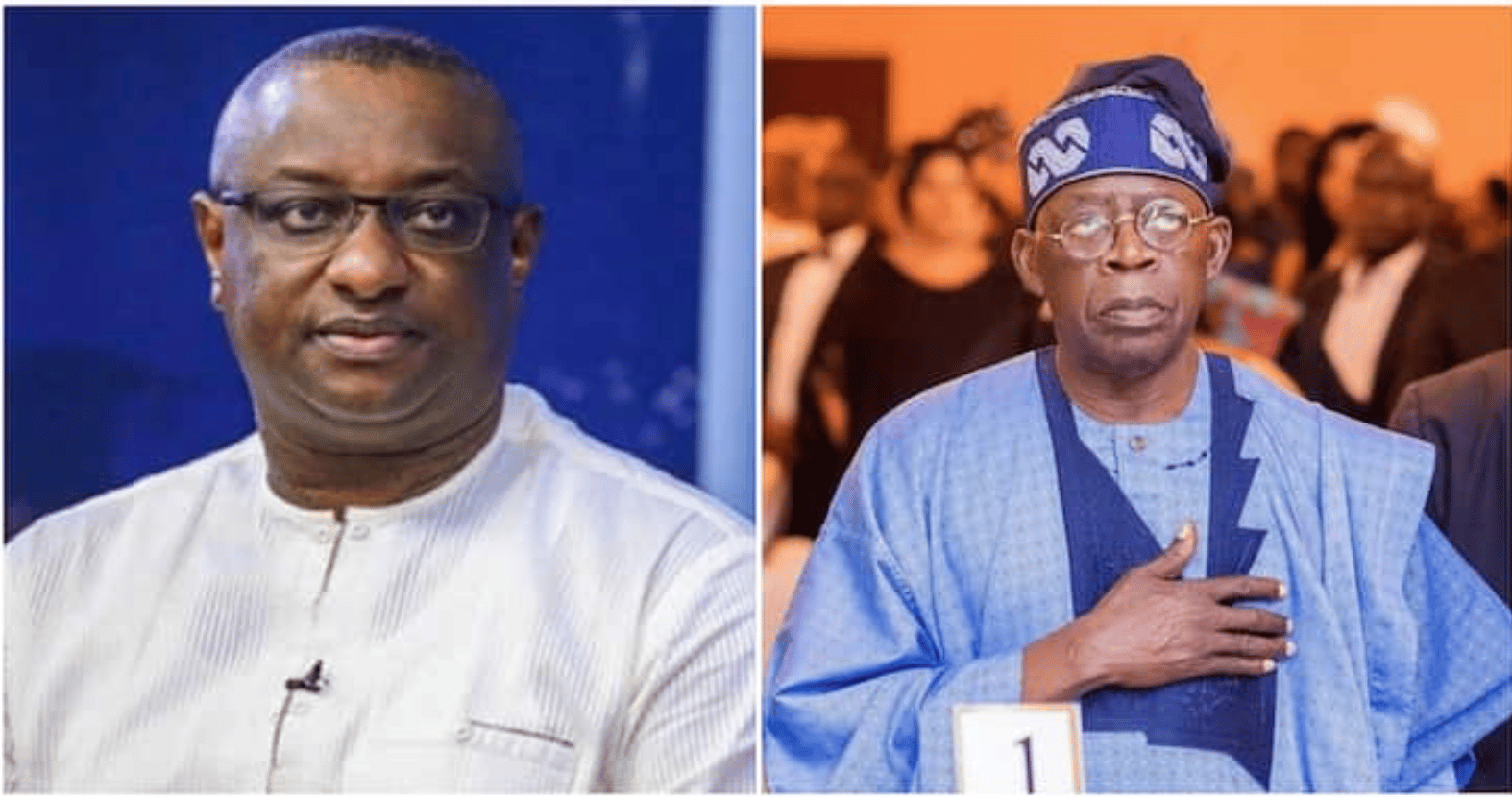 The special assistant on Public Communication to Waziri Atiku Abubakar, Phrank Shuaibu, has accused Festus Keyamo of abandoning his job as the Minister of State for Labour and Employment, to become the spokesman for the Bola Ahmed Tinubu's Campaign Organisation.
Recall that Keyamo had in a statement titled "Press Statement on planned protests by opposition parties: our silence is not cowardice," accused the opposition of planning to truncate the inauguration of Tinubu as president.
According to the Minister, by being declared winners of the February 25th presidential election,  Tinubu and Senator Kashim Shettima are legally entitled to be inaugurated into office as provided by law.
Keyamo noted that it is perplexing to see that those contesting the results of the presidential election want to be in the courts and on the streets simultaneously.
"Enough is enough. Their continuous determination to dare us should cease immediately. We are not lacking in capabilities and capacities. Our silence should not be taken for cowardice," he threatened.
AWOL Minister
Reacting in a statement, Shuaibu said Keyamo should be sanctioned for dereliction of duty, having abandoned his primary job as a minister to be the spokesman for Tinubu's Campaign Organisation even after the polls had ended.
"Festus Keyamo's primary duty is to serve as Minister of the Federal Republic of Nigeria. But this is a man that has put his personal interest ahead of the country. He took up a job as spokesman for Tinubu's campaign while lecturers were on strike for eight months," Atiku's aide said.
"Rather than negotiate with lecturers and get innocent students back to class, he asked the parents of students to go negotiate with ASUU instead. After the strike, he remained the spokesman for Tinubu's campaign and abandoned his duties completely.
"Today, the Nigeria Labour Congress is threatening to embark on a nationwide strike over the naira scarcity. By virtue of his job as labour minister, his primary duty is to avert industrial action. But rather than try to intervene in a strike that could bring the country to its knees, this scatterbrained and indolent minister is busy with politics and issuing frivolous statements over an imaginary plot."
Bootlicking Tinubu
Shaibu claimed that the Minister is currently lobbying for another top position in Tinubu's administration hence his bootlicking, warning that Keyamo and others like him would be disappointed after their fraudulent electoral victory is overturned in court.
He said; "Keyamo's job as campaign spokesman is officially over since the campaign has ended. But he is currently lobbying intensely for another appointment. With Senator Ovie Omo-Agege's failed governorship bid in Delta State, many from the APC in Delta have in their delusion shifted focus to the central government that will soon be delegitimized by the judiciary.
"Keyamo, who is a paperweight politician, is afraid of being sidelined and is now sucking up to Tinubu. His latest vituperation is not borne out of patriotism, but is part of his desperation to get an appointment from a government holding a stolen mandate that will soon be retrieved."
Retrace Your Steps
Shaibu said that it was unfortunate that Keyamo, who rose to fame as a human rights activist, had completely destroyed everything he worked for on the altar of politics, urging the Minister to turn a new leaf and follow the example set by Gani Fawehinmi who he had once described as his mentor.
"Keyamo was a government critic for several years, but under his watch in the Labour and Employment Ministry, Nigeria has faced its worst unemployment crisis in history at over 33 per cent.
"Keyamo in an interview he granted back in 2014 described former President Umaru Yar'Adua as a man with a half brain and half liver. He was never sanctioned back then. When he was representing Niger Delta militants, he defended their rights to protest.
"When Keyamo was detained by the Olusegun Obasanjo administration, Amnesty International declared him a prisoner of conscience and pushed for his release. Today, Keyamo is among those suppressing the rights of others. He is the one writing frivolous petitions to the DSS because he now holds government power," he said.