Investigate CJN Ariwoola's Alleged UK Trip – CNPP Tells Security Agencies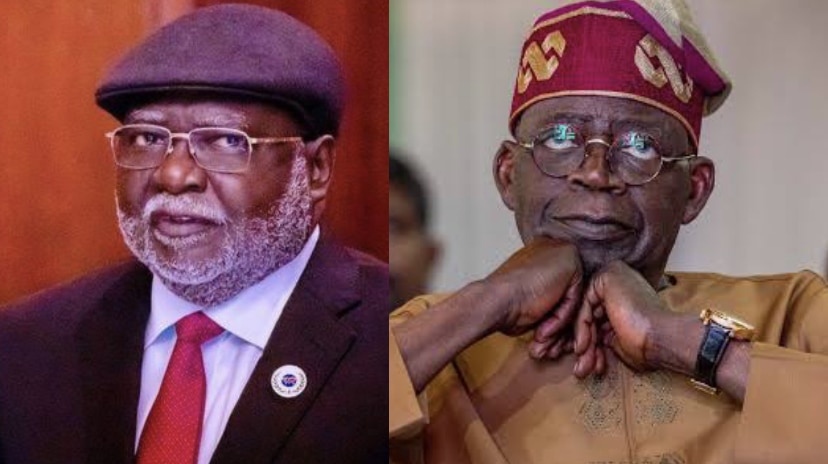 Conference of Nigeria Political Parties (CNPP) has urged President Muhammadu Buhari and  relevant security agencies to  investigate the alleged visit of the Chief Justice of Nigeria (CJN), Olukayode Ariwoola to the United Kingdom to meet up with the President-elect, Bola Tinubu.
Naija News reports there were unconfirmed reports claiming that Ariwoola had disguised himself as an aged man in a wheel chair to meet with Tinubu.
However, both parties have denied the allegations.
Reacting, the CNPP in a statement issued by its Secretary General, Chief Willy Ezugwu insisted that despite the denial, 'the integrity of both the CJN personality in Nigeria and that of the President-Elect have been called to question, particularly in view of the widespread criticisms of the Supreme Court of Nigeria's rulings on political issues sin.'
The statement read in part, "The Supreme Court under the current leadership has given several verdicts on political litigations in recent times which put the integrity of the apex court to question before this very damaging report by an online news portal on the alleged planned meeting between the CJN and the President-elect in London.
"The CNPP, therefore, calls on President Muhammadu Buhari, Security Agencies, and all relevant stakeholders to institute an open investigation into the reported planned meeting between CJN Ariwoola and President-elect Tinubu to lay to rest the controversy in the interest of justice and national security."