Abia House Of Assembly Speaks On Impeaching Okezie Ikpeazu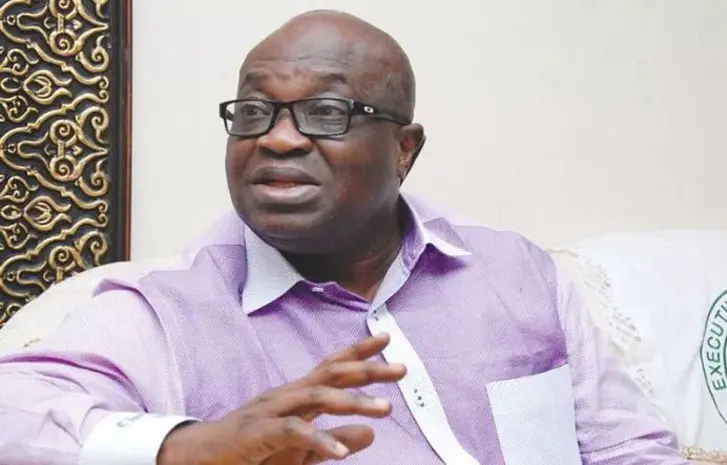 The Abia State House of Assembly has cleared the air about the alleged impeachment plot against state governor, Okezie Ikpeazu.
According to the Abia State House of Assembly, the report circulating about plans by the house to allegedly impeachment the governor is fake news.
Naija News reports that 13 members of the State House of Assembly led by the Deputy Speaker, Ifeanyi Uchendu dispelled the rumours about Ikpeazu's impeachment.
The Majority Leader of the House, Solomon Akpulonu and the Minority Leader, Chukwu Chijioke after their meeting with the governor told pressmen that the governor has done nothing wrong to warrant impeachment.
Instead, they noted that the House is happy with him, because he has done well in the State, so why should the House want to impeach him.
The House advanced that those carrying the rumour are only doing that to malign the State House of Assembly.
Minority Leader, Chukwu Chijioke particularly pointed out that there is no way an impeachment can be planned without his knowledge as the Minority Leader.
While assuring that they would sustain their support to the governor to enable him complete his tenure successfully, the house members asks Abians to disregard the rumour because it's unfounded.