Terrorists Kill Pastor In Kaduna, Kidnap Wife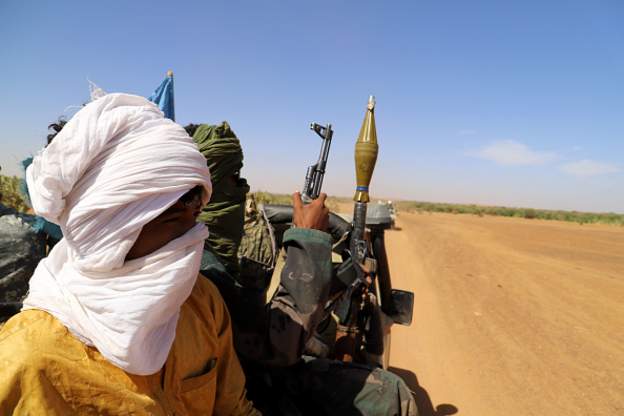 A Pastor of the Evangelical Church Winning All (ECWA) in Kaduna State, Rev. Musa Mairimi, has been reportedly killed by some unknown terrorists.
Reports obtained by Naija News revealed that the terrorists invaded the Kasuwan Magani area in the Kajuru Local Government Area and attacked the cleric at his residence Buda two.
Confirming the attack in a statement made available to newsmen on Saturday, the Kaduna State Chairman of the Christian Association of Nigeria (CAN), Rev. Joseph Hayab, said the attackers stormed the community on Thursday, killed the clergy and also abducted his wife while over 100 people abducted from different parts of the state in the past were released.
He explained that reports show that over 100 people were abducted and have been in the terrorists' camp for over six months, especially in Local Government Areas of Kauru, Jaba, Kachia, Kagarko and Kajuru.
Hayab noted that at least three clergies were abducted after the presidential election, adding that the terrorists were demanding the sum of N50 million as ransom from one of the clergies who is still in their custody.
"But the negotiation that started from N50 million has now come down to N5 million. That's the kind of situation that we have found ourselves in Kaduna State.
"Who will you cry to and who will you run to, after all, since the carnage of kidnapping started in Kaduna, no concrete arrests have been made," Hayab lamented.
While commenting on the just concluded governorship and state House of Assembly election in Kaduna State, he said by a mere rumour that a particular party had won, the state went agog in celebration, which shows the people are angry with the present administration.
"Whoever emerges as the new leader in the state understands the mind of the people, their anger and is willing to do something different, it won't take long before there would be a new sigh of relieve," Hayab concluded.